INDOCHINA EXPLORER TOUR
Joined

Location

Hanoi, Vietnam
Profile Images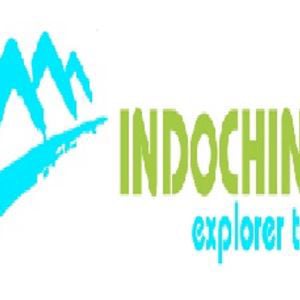 User Bio
Indochina Explorer Tour is a leading Vietnam tour operator in Indochina (including Vietnam, Laos and Cambodia). We offer tour packages, customized trips covering regional flights, transfers, hotel bookings and car rentals. We provide much more than a regular tours of Vietnam, Laos & Cambodia's' cities, villages, landscapes and cultural treasures - our goal is to give you a truly memorable Travel experience from the moment that you send us an email or communicate with us in any way.
Indochina Explorer Tour is an official Government registered Vietnamese travel organization which has been in operation since 2007. Indochina Explorer Tour is one of the trademarks or brands name for the English speaking market.
During more than 3 years of operation we have established solid relationships with major airlines, hotels and local tour operators all over Indochina. This enables us to offer a great variety of well designed tours at unbeatable prices.
What did customers say about Indochina Explorer Tour
Ordering a package tour, customized travel programs, day trips & short excursions on the Internet
We provide prompt response, professional tour design, reasonable prices, and worry-free customer service.
Our Mission
Our mission is to arrange for travelers in all part of Vietnam, Laos and Cambodia to see and experience the REAL Indochina and your not just spectate but participate, to learn about our history, our culture, meet the people, enjoy the tasty food and to return home knowing that we all are "People of the world".
Our aim is to delight every customer, every time, through outstanding personalized service! Our online travel consultants will be with you from the very first e-mail message or phone-call to the moment you return home. We are dedicated to meeting the client's wishes and, from customer feedback (info@indochinaexplorertour.com), are continuously evaluating how we can enhance our service.
This web-site is designed to enable you to easily find travel related information and make travel plans in a secure, efficient and cost effective manner.
As an official member of the Vietnam Administration of Tourism's member ( has international tour operator license)
Enter any of our product pages and you will find an elaborate introduction - complete with pictures and detailed itineraries.
Where do our clients come from
Indochina Explorer Tour provides travel service in Vietnam, Laos & Cambodia to all the English speaking people. In fact, our clients come from all over the world. Since English is the world language, English speaking people are from every corner of the globe.
Our clients are mainly from USA, UK, Canada, Australia, New Zealand, Netherlands and Singapore.
Our clients also come from Germany, France, Israel, Japan, South Korea, Malaysia, South Africa, Russia, Middle East, Brazil, etc.
Where do we arrange the tours for our clients
Indochina Explorer Tour provides travel service in all parts of Indochina ( Vietnam, Laos & Cambodia)
The most popular places of Vietnam to our clients are: Halong bay, Hanoi, Sapa, Hue, Hoian, Nhatrang , Muine - Phan Thiet, Dalat, Ho Chi Minh City, Mekong Delta, Phu Quoc
The most popular places of Laos to our clients are: Luang Prabang, Vientiane, Xieng Khoang, Vang Vieng...
The most popular places of Cambodia to our clients are: Siem Reap ( Angkor temples), Phnom Penh, Sihanoukville, Battambang, Kratie...
Related RSS Feeds