Michelle N. Benton
Joined

Location

Charlotte NC
Profile Images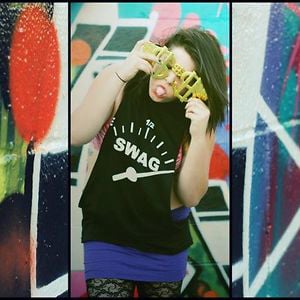 User Bio
Hi! Im Michelle N. Benton, 21 years young and I was born and raised in a small town by the name of Gaffney, South Carolina. I'm pretty sure my first words were "Say Cheese" and I knew how to take a picture before I could walk. At least thats how I like to picture my childhood. I really have known what I wanted to do for quite a while now though. At an age where most kids didn't really know how to work a computer, I was scanning photos, adding them to a crappy software that came with the crappy computer, adding music and titles to it, and presenting them to my parents like clockwork. I always knew how to work my mother's huge camcorder more than she did, and I built a makeshift steadicam...at age 9. In High School, I was the weird social butterfly who floated from group to group, and at some point or another, I made really good grades. And then I discovered my Broadcast Journalism class. I noticed I started putting my "Im a cheerleader, write me a note out of class" antics so that I could go back down to Broadcast and edit more. I started skipping my lunches so that I could go out and get more footage, and before I knew it, I was spending time before practice, after practice, and before school even started at times. That is when I knew right then and there that I was passionate about Film, Video Production & Photography. What kid skips that 30 minutes of social time to edit footage? This girl right here. Fast forward a couple of years later and that is when I stumbled across Full Sail University. I fell in love at first glance, had the package mailed to me, and 2 weeks later, I was enrolled into the Bachelor of Film program. It all happened so fast, and the next thing I knew, I was packing up my junk, throwing it into my car and leaving a town where a lot of people said I would live forever, and heading to Orlando, FL. Attending Full Sail was one of the best experiences of my life thus far. I met some awesome and talented people, surrounded myself with motivated people, and turned my passion into a career. I realized that I actually love 5 hours energies and 26 hour days. I love geeking out when I get my hands on a camera, and turning whats in my brain into something everyone else can enjoy. My camera goes with me everywhere, I am always shooting something, and sometimes have to tell me to put the camera down, but I don't.
"Do what you love and the money will follow" -Marsha Sinetar
Related RSS Feeds
Michelle N. Benton does not have any videos yet.