Isabel Rivera
Plus
Joined
Profile Images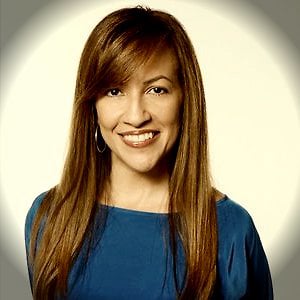 User Bio
Isabel Rivera is an innovative and versatile television, web, and marketing producer with more than 20 years experience creating compelling programming and videos. Entrusted by respected corporations including CBS, NBC, Macy's, and Goya Foods to help build their brands, Ms. Rivera delivers specialized content designed to reach a target audience, increase product awareness, and spike market share. Ms. Rivera also brings a proven track record and unique insight into tapping the growing U.S. Hispanic market, as well as the teenage audience.
Ms. Rivera is skilled in all aspects of production, from initial concept to completion. As a go-to producer for Guggenheim Productions, she has covered buzz-worthy events to drive traffic to client websites. She produced live, streaming segments during Fashion Week for clients including Vogue.com, Shopbob.com, and Polyvore.com. She has delivered site-specific content for Lucky Magazine's website, and healthy cooking segments featuring celebrity chef, Ellie Krieger, for EverdayHealth.com. People En Espanol relied on Ms. Rivera to capture the behind-the-scenes excitement and interview celebrities on the magazine's red carpet for video celebrating its annual "Most Beautiful" issue. In 2013, Ms. Rivera won an Emmy Award for her work as producer/writer of the one-hour documentary "The Dead Sea Scrolls: Life and Faith in Biblical Times."
Ms. Rivera's original concepts for the teen travel and culture series PopUpNewYork.com propelled the site to a 2012 Emmy Nomination for Best Teen: Program/Special after its first year in production.
Ms. Rivera has crafted message-driven commercials and interstitials for corporations and charities including Chase, American Express, and the Susan G. Komen Race for the Cure which have aired on television in the number one market, and across the country. She's also produced spots that aired in that unique New York City venue, the Yellow Cab.
Ms. Rivera has developed and created specials, segments, and documentaries, covering health, fashion, celebrity, lifestyle, and pop culture. She solidified her reputation while an owner of production companies known for delivering signature programming. For two consecutive years, Macy's counted on Ms. Rivera to bring to life the preparations for its world-famous and iconic Thanksgiving Day Parade with the live, half-hour show "Macy's Big Balloon Bash." She was Executive Producer of the Emmy-nominated "Celebrating the Subway: Everyone Has a Story," marking the 100th anniversary of the New York City Subway. Ms. Rivera was also creator and Executive Producer of the nationally-syndicated weekly show, "Latin Access," a first-of-its-kind English-language newsmagazine that featured the best of Latin Entertainment.
Noted institutions have also relied on Ms. Rivera's talents to highlight their humanitarian efforts. When Teachers College, Columbia University wanted to create a 10-minute video celebrating its biggest donor at a gala, it turned to Ms Rivera to produce a moving tribute. Weill Cornell Medical College also tapped Ms. Rivera to craft an eight-minute video salute to its Dean.
Ms. Rivera started her television broadcast career at the ABC News program PrimeTime Live. She then served as Audience Coordinator for "Live with Regis and Kathie Lee," and as a segment producer for Fox Television's "Good Day New York."
Ms. Rivera is committed to community outreach not only professionally, but also personally as a member of the Metropolitan Museum of Art's Multicultural Audience Development Advisory Committee.
A graduate of Fordham University, Ms. Rivera lives in New York City.
Email: IsabelRivera@me.com
Related RSS Feeds