Profile Images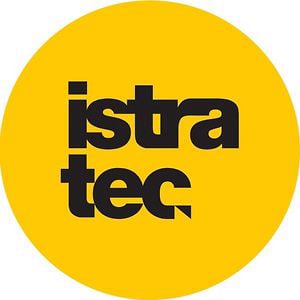 User Bio
Besides my photography, I produce electronic music, I DJ a lot (Istra Tec), I perform LIVE sometimes (The Tune Teasers LIVE) and I also have my own record label - Yashi Records. I try to capture moments with my camera, and stir emotions with my music.
THE START
I started my musical journey in Iasi, Romania, with residencies in some of the best local clubs like Viper, Corso Party!, Byblos, Skin, Time Out.
RELEASES & DJ SETS
My music gets released at labels such as Apparel Music, Crossworld Records, Club-A-Club Recordings Soulman Music and also Yashi Records which is my own imprint.
My DJ sets are a combination of house, deep house and tech house, being at the same time groovy, melodic and smooth. Some people find my style too underground, too electronic, but it's not. It's music that I love and others will love too if they listen with their mind (and heart) wide open.
THE TUNE TEASERS LIVE / RICH COLOURS
I'm involved in a LIVE project named The Tune Teasers, alongside Cosmin Dias and O. Sparks. At the same time we created our own concept of parties - Rich Colours - a party where people dress in colours instead of the classic black and white, and DJs play LIVE instead of simple, plain DJ Sets.
ON'OFF DJ SCHOOL
In 2009 I was invited to join On'Off DJ School as a trainer, the best known DJ School in Romania. I teach here subjects like 'Marketing and Self Promotion', 'Organizing and Promoting an Event', 'Introduction in Music Production'.
YASHI RECORDS
One step further was the inception of Yashi Records, my own record label. The first release was out in January 2012: Istra Tec & Cosmin Dias - Pretty Faces, and more amazing releases followed.
PHOTOGRAPHY
In 2012 I was drawn to follow another passion of mine, photography. So I got my hands on the best camera I could afford — a Canon 5D Mark II and my first lens, a Canon EF 16-35mm 2.8L, the results of which can be seen right here...
EDUCATION
I don't have any formal education neither in music nor in photography — I'm self-taught, reading books, articles, watching tons of videos and grasping the craft from professionals that I admire. But I have a degree in Psychology and a master degree in Human Relations and Communication, which I find very useful in my everyday life.
Related RSS Feeds
Istra Tec does not have any videos yet.