Profile Images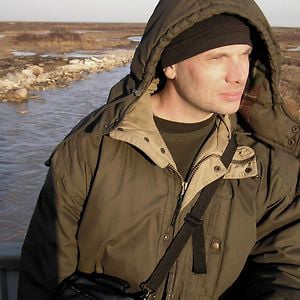 User Bio
Jack Beck is an Associate Professor and Chair of the Live-Action Program in the School of Film & Animation at the Rochester Institute of Technology. Jack has also worked as a cinematographer, videographer, screenwriter, story editor, radio DJ, sound engineer, boom operator, and sound recordist.
His film, "Pond's Eye", was a Student Academy Award National Finalist. His recent water work, "Joe: Body Electric", was selected for 25 festivals and won 3 awards. A work from 2001, "Jon's Point, L.A.", continued to find screenings through 2003. Venues included the CBS Jumbotron in Times Square, and one of two American selections to the experimental program in the Dresden International Film Festival. In 2002, Jack went to Panama to shoot digital video of the courtship display of the Golden-Collared Manakin. In 2005, Jack went to Churchill, Manitoba on the Hudson Bay to shoot polar bears with filmmaker Tony Gault.
Jack's films & videos have collectively garnered 200+ screenings in festivals, galleries, theatres, universities, tours, and TV. International screenings include: Canada, Switzerland, Germany, Costa Rica, the Philippines, and Italy.
Related RSS Feeds