Profile Images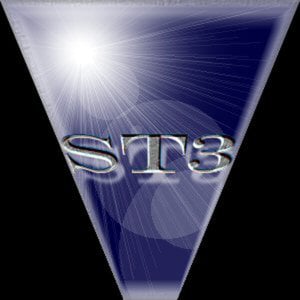 User Bio
I am that I am!. I am music, I am sound, I am writer, I am art, I am vision, I am technology, I am vintage, I am student, I am teacher, I am lover, I am fighter. I am water, I am earth, I am heaven, I am hell. I am you, I am me.
I am a creative soul. I have no boundaries. Music is my language since I was a child being influence by my own familiy's love for music. Music was already in the blood. It is my form of expression. It is where I hide secrets and hidden messages. Making music is where I get to scream out loud at the world and nobody can hear me because it is camouflaged in rhythm, poetry and song. My music is where I share the secrets that I uncovered in my walks of life as well as question this life I walk.
My music is my fingerprint. I hear only what I hear. Whether it is good or bad, minor or major, loud or soft...these are my colors. I do me.
Where does my music diversity and influences come from?
- When I was young every Saturday morning I would wake up to watch the cartoons that came on t.v. My favorite was Bugs Bunny Loony Tunes. The music behind all of these cartoons were classical music. The music inside the cartoon was classical music. My favorite musical memory was (and music serves as a timeline of my life according to what song it is I would know exactly when, where and what year I was and what i was doing the first time I heard that song...probably you too!) Elmer Fudd chasing Bugs and he was singing "kill da wabbit, kill da wabbit..kill da waaaaaaaaaaabit." In which it was a parody of a famous song by a composer names Richard Wagner and the song was called "Ride of The Valkyries"
- I was also in my school music program so in there we were exposed to songs I never heard before so they are not worth mentioning cause you would know them either but the genres were blues, jazz, marching, Brazilian, pop and whatever else was thrown in our face. This help to broaden my ear and appreciate music from all over the world. I now enjoy listening to Pakistani music , Gypsy, and and other musics from the eastern world.
- And next of course growing up in New York, the birthplace of Hip Hop. Enuff said on that!!!!
I invite you to come explore my sound, my life, my world of music. How far down the rabbit hole do you wanna go?!
Now for the shameless plug - if you dig my music, then you will dig my book "Dying For Her Love" For those that still believe that this great power exist and runs through your romantic heart...then this is for you. Grab it now at Amazon.com or Lulu.com It is available in eBook for Kindle, hardcover and softcover. Grab your copies now before Valentines day, gift as a gift to your lover, expand the horizons of true Magick and learn how to harness this force through love. This book is filled with secrets, incantations, poems, lyrics, and true deep soulful spiritual love. Learn to understand love through the eyes of a lover.--
"Love is The Law"
"Let It Be Written…Let It Be Done"
JackDazey
Producer/Songwriter/Author/Visionary/Consultant
Free download sample of my book for your Desktop, E-reader, Kindle, Android tablet or Ipad
entertainmentmusiclife.com/dying_for_her_love.html
Friend me and Follow me at:
jackdazey.com
twitter.com/jackdazey
myspace.com/jackdazey
facebook.com/jackdazey
blog.jackdazey.com
linkedin.com/in/jackdazey
Related RSS Feeds