Jade<3
Joined

Location

NYC
Profile Images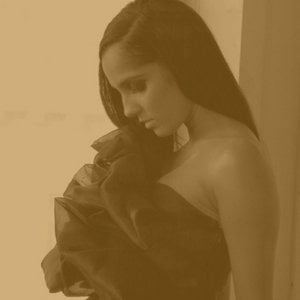 User Bio
Jade is passionate about her music. She lives and breathes it." replies Jade's father
when asked about his daughter's chosen career. "She was born to sing. She'll die doing it."
Nepotism aside, after hearing her voice it doesn't take long to see what he's talking about.
Jade has a giant spirit to match her giant voice and the ability to transport her listener to a
transcendent state of head bobbing and lip syncing, something very few artists can do.
A pastors daughter born and raised in Brooklyn, Jade grew up in a non-traditional Puerto
Rican household, "I wish I knew more Spanish and how to cook rice. Mom made Chinese
food and blasted Gloria Gaynor." Early on music was something that came very naturally
to Jade, "especially in the shower…at the top of my lungs." Soon, she began to sing in
places outside the confines of her bathroom, and it wasn't long after that, she began to write
her own songs and create her own soundtrack. Jade views songwriting as "... the process of
telling stories," which she says, "is one of the most amazing gifts anyone can have."
Following her musical ambitions, Jade attended the prestigious La Guardia High School
for Performing Arts, majoring in vocals and graduating in 2003. Shortly thereafter, she was
signed to a production company and was given the opportunity to flex her songwriting muscles.
This was short lived as she was then signed to Pharrell's "Star Trak" label. Ultimately,
Jade parted ways after a year, "I felt like a benchwarmer…No, I was a benchwarmer. I
expected more from myself."
Starting fresh, Jade is writing the songs she wants to write. Jade's songs focus on the human
condition. With each song she manages to tap into a different facet of herself to express
multiple perspectives on love, growth, change, faith, and "everything else that makes
us human. I like to focus on emotion: visceral and raw. That's what life is about. But good
music is good music, right? Right!?"
It's safe to say Jade knows what she wants and she appears to be getting it: playing regularly
all over the city to an exploding fan base at venues such as BB Kings, SOB's, the
Knitting Factory, Europa, Club Element, and city wide music events such as the Brooklyn
Hip Hop festival and Howl festival. She has also opened up for key industry players such
as Lupe Fiasco and Slick Rick. Along with her many shows, she has just wrapped up her
EP entitled, "It's my heart, cookie." with produced by J. Carmelli, Precize (GFCNY), and
Inglish (The Cool Kids) featuring Theophilus London.
Related RSS Feeds