James Ganiere
Plus
Joined

Location

Hollywood
Profile Images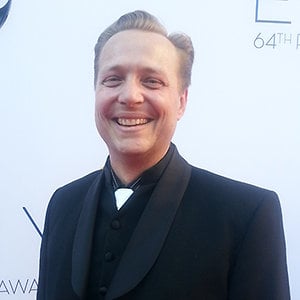 User Bio
James Ganiere is a writer, film producer and president of Rio Vista Universal, a film and television production and distribution company based in Hollywood, Calif. His work and impact has been felt in the industry over many years for such films as "Pretty Hattie's Baby," starring Charles Dutton and Alfre Woodard, the upcoming "Blood Kiss," with Amber Benson, as well as the television series "Back from the Dead," and "Gear Heads" among others.
Unlike many in the entertainment industry, James' background is varied and diverse, with real-life corporate experience in banking, business, securities, real estate, construction, human resources and more. It's not often that people of such depth find their way to the often unpredictable business of making motion pictures and television series. But James' drive to come to Hollywood and make his mark came from his insatiable desire to learn and take on challenges.
As a boy growing up in Newport Beach, Calif., he was mesmerized by the creativity and inventiveness of films and television shows that drew millions to the small and big screens of the day. He would often create his costumes and film his own versions of "Star Wars" and "Star Trek," to the amusement of his friends and family. But his ambition didn't stop there as he sought to learn more about the world around him such as the values, ethics and traditions of scouting through the Boy Scouts, becoming the youngest member to become Eagle Scout at age 12 – an honor generally awarded to boys 16 or older.
His interest in helping others continued after high school, taking him to the downtrodden urban areas of Detroit where he helped rebuild homes and neighborhoods for two years as a part of his missionary work with the Church of Jesus Christ of Latter Day Saints.
Upon his return home he enrolled at Brigham Young University's London campus in England, which led to travels throughout Europe, helping him absorb much of the culture and traditions of the Old Continent. He would eventually return home and attend the University of Southern California's Film School where he found much success – He made the Dean's List and received the "Man of the Year Award" for outstanding scholarship. While at USC, James learned the craft of creating and drafting a story into a full-fledged motion picture. He learned not only about film writing and telling a story, but the technical side of movie-making such as creating a team, budgets, financing, casting and the essential part moviemaking: Not taking "no" for an answer.
Upon graduation, James found success in Hollywood, joining a number of production companies in various capacities, but with a growing family, James had to put the industry aside and take on a high paying corporate job in order to support his family. Over the years he went from banking, mortgage lending and information technology to construction, real estate and corporate personnel training, with such companies as Hewlett Packard, NovaStar Home Mortgage, New Horizons Computer Learning Centers, and many others thanks to his fast growing reputation as a whiz at turning around troubled companies.
But Hollywood kept calling, all the while. Until he finally answered. With a solid business plan and a well-funded proposal, James returned to Hollywood and created Rio Vista Universal, a film and television production studio aimed at creating cutting-edge television programming and motion pictures. As president and founder, James has already made his mark since establishing the company in 2008, creating and developing a number of projects, such as the acclaimed documentary series "Back from the Dead," and the upcoming television series "Lily," starring D.B. Sweeney and Lynn Ayala, produced by acclaimed TV producers David Simkins ("Grimm," "Warehouse 13") and Michael Nankin ("CSI," "Battlestar Galactica"), set to make its network television debut next year.
Today, James is gearing up production on a number of projects that include television series, for both network and off-network outlets as well as motion pictures aimed at traditional and non-traditional audiences. James' work is not relegated purely to entertainment. He is president and founder of See Me Learn, a non-profit organization that provides comprehensive art and science classes for needy children in economically impacted communities. Thanks to James' efforts, See Me Learn (SeeMeLearn.org) has enriched thousands of children with hand on classes that help them learn the magic and excitement of drawing, cartoons, comics and importance of science in today's world.
External Links
Company - Rio Vista Universal - corporate website
Related RSS Feeds
Recent Activity
James Ganiere

tagged

Red The Were Hunter by Rebekah R. Ganiere book trailer (RedTheWereHunter)

with

Rebekah R Ganiere

,

Fallen Angel Press

,

Rio Vista Universal

,

James Ganiere

,

Amazon

,

Barnes & Nobles

,

Fairy Tale

,

Fairelle

,

Fantasy

,

Paranorma Romance

,

Urban Fantasy

,

New Adult

,

Vampire

,

Werewolf

,

werewolves

,

Zombie

,

Goodreads

,

book trailer

and

USA Today