JAMSTER [Seraphim]
Joined
Profile Images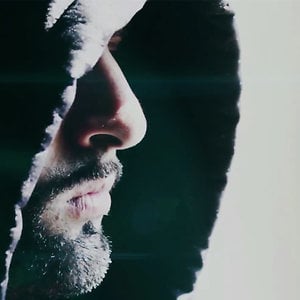 User Bio
Ο JAMSTER από τη Θεσσαλονίκη κυκλοφόρησε το πρώτο του CD, φέρνοντας συγχρόνως στην Ελλάδα την ιερή χιπ-χοπ (HOLY HIP HOP). Στίχοι πρωτότυποι, γεµάτοι πνευµατικές αλήθειες από την Αγία Γραφή & από τους Πατέρες της Εκκλησίας, πάνω σε Hip-Hop beats, scratches & samples, δηµιουργούν µια ατµόσφαιρα που κάνει το µήνυµα του Ευαγγελίου πιο προσιτό στον σύγχρονο άνθρωπο. Σε µια εποχή που αναζητά την αληθινή πίστη & τον "εµπνευστή" της, ο Σεραφείµ οµολογεί Ποιός είναι Αυτός που ο κόσµος Τον επικαλείται µε διάφορα ονόµατα, δε φαίνεται όµως να δέχεται το δικό Του όνοµα.
Τον δίσκο επιµελήθηκε ο ίδιος (Στίχοι, Μουσική, Εξώφυλλα) αλλά δεν έλειψαν και οι συμμετοχές από Κόµης Χ, Γιάννος Wu και LastLine. Μουσική επίσης έγραψαν ο Armen Nazaryan ("δόξα Σοι") αλλά & ο Σωτήρης Νούκας ("δόξα Σοι", "the Truth"), ο οποίος είναι υπεύθυνος & για τον ήχο (Underground Sound Studio).
Ο JAMSTER ή αλλιώς Σεραφείμ υπηρέτησε το Hip-Hop από το 1997. Υπήρξε μέλος των 031 μαζί με τον Κόμη Χ & τον Diveno (Νικητές Φεστιβάλ Τραγουδιού Θεσσαλονίκης 2007 με το "Αγάπη είναι"). Το 2008 η εφημερίδα "ΤΑ ΝΕΑ" αφιέρωσε μια σελίδα στον μοναδικό Χριστιανό Ορθόδοξο εκπρόσωπο της HHH από την Ελλάδα ενώ έγινε ευρύτερα γνωστός από την παρουσία του στις εκπομπές "ΚΑΛΗΜΕΡΑ ΕΛΛΑΔΑ" & "ΡΑΔΙΟ ΑΡΒΥΛΑ". Το περίφημο "δόξα Σοι" έγινε σύνθημα του "ΡΑΔΙΟ ΑΡΒΥΛΑ", του "IMAGINE 89.7FM" αλλά & χιλιάδων νέων.
ΡΑΔΙΟ:
The WORD | Μουσική+Λόγος (Ιωάννης 1:14)
Κάθε ΚΥΡΙΑΚΗ 21:00 @ fishboneradio.com
LIKE: facebook.com/TheWORD120
IPHONE:
itunes.apple.com/us/app/fishbone/id454059605?mt=8
OTHER:
tunein.com/radio/FISHBONE-RADIO--URBAN-MUSIC-DELIGHT-247-s200499
ΔΙΣΚΟΓΡΑΦΙΑ-DISCOGRAPHY:
CD: "Δόξα Σοι" (Doxa Soi)
ΔΙΑΝΟΜΗ-DISTRIBUTION:
christianbookstore.gr/
DOWNLOAD:
itunes.apple.com/gr/album/doxa-soi/id328334381
ΕΠΙΚΟΙΝΩΝΙΑ-CONTACT:
jamster@fishbone-radio.gr
ΔΙΑΔΙΚΤΥΟ-WEB:
youtube.com/JAMSTER07gr
vimeo.com/JAMSTER07gr
facebook.com/JAMSTER07
twitter.com/JAMSTER07
instagram.com/JAMSTER031
facebook.com/JAMSTERSeraphim
soundcloud.com/JAMSTER-SERAPHIM
ENGLISH:
JAMSTER (also known as Seraphim) from Thessaloniki has officially released his first CD Album titled "Doxa Si", introducing simultaneously the HOLY HIP HOP movement in Greece. His lyrics are original, unique & full of spiritual truths that are inspired by the Holy Bible and the Fathers of the Church, and which are cleverly laced on top of Hip Hop Beats, scratches & samples, to create a unique atmosphere that makes the message of the Gospel more accessible to the contemporary man. Living in times where man is in constant search of the truth and its inspirer, Jamster through his lyrics confesses who That person that people call with different names but do not seem to accept His name really Is.
The album "Doxa Si" was supervised by JAMSTER (Lyrics, Music & Artwork) which also includes performances from Komis X, John Wu [Mastermind] & LastLine. Music was also written by Armen Nazaryan (Doxa Si) and Sotiris Noukas (Doxa Si, The Truth) who is also in charge of Sound Engineering (Underground Sound Studio).
JAMSTER has been representing the Hip Hop scene since 1997. He has been a member of the group "031" alongside with Komis X and Diveno (Winners of the Thesalloniki Music Festival 2007 with the song "Agapi Einai"). In 2008 "TA NEA" Newspaper dedicated a whole page to the only Christian Orthodox representative of HHH from Greece who also became widely known from his appearances on TV in shows such as "KALIMERA ELLADA" & "RADIO ARVYLA". His famous "Doxa Si" expression became a slogan on "RADIO ARVYLA" & "Imagine 89.7 FM" as well as cool saying within the young generation.
RADIO:
The WORD | Music+Word (John 1:14)
SUNDAYS 21:00 (EET) @ fishhboneradio.com
Related RSS Feeds