Jason Barr
Joined

Location

SF Bay Area
Profile Images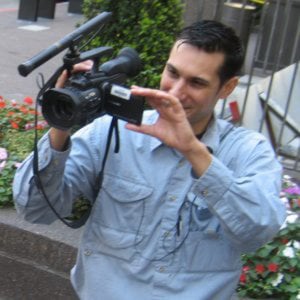 User Bio
When I was about 10 years old I got my first camera, and I have been recording my thoughts and experiences ever since. In high school I took photography and journalism classes, and wrote short stories for school creative publications.

Eager to embrace the more technical side of my personality, I enlisted in the U.S. Army Reserve on the second day of my senior year through the delayed-entry program. They taught me to repair communications equipment and with that knowledge I got a job fixing photocopiers. But my creative side could not be contained, and within a few years I took a deep dive into professional photography.

During the day I would take medium-format portraits of families, babies, and business people. At night I supplemented that experience with college courses, and on the weekends I shot weddings and special events. Before long I found myself in Hollywood, doing public relations photographic services for clients like Disney, Magic Mountain, The Academy of Television Arts and Sciences, and Universal Studios, among others.

Sometimes it was necessary to make ends meet between jobs, so I would work in a variety of part-time sales positions. I've done just about every kind of sales you could imagine, from door-to-door to telemarketing. Scarcely can I remember a time when I wasn't working multiple jobs while simultaneously attending school.

All of this experience gave me the confidence to take on my first marketing account, and in the midst of the dot-com collapse I led a small-business start-up with zero capital to a six-figure generator in its first year. A major part of my marketing package was a monthly newsletter I wrote and distributed, and once I started writing professionally I found it hard to stop. I went back to school and became the News Editor for the student paper, and President of the Journalism Club.

These experiences led to more work in marketing and public relations, where for the last several years I have been servicing accounts like Hewlett Packard, General Physics, GeoMetrix Data Systems and SimuLearn. Meanwhile, I had been shooting professional video of weddings, concerts, and sporting events for nearly a decade. As Web 2.0 developed, my interests coalesced into this innovative concept of video journalism.

New technologies allow a single professional like myself to capture quality video from anywhere at any time, edit it into a professional package, and disperse the footage via the internet to reach an audience faster than ever before. One person can now create a quality product to have a significant impact at a relatively low cost. My particular talent is an ability to adapt and interact within any environment and attain the best footage possible, then assemble it into a compelling narrative that captures and holds audience attention.

I have recently partnered with Daydream Services and SonicVison to offer clients more options and superior quality. Armed also with a network of internet and video production professionals I am producing better work than ever before.
My past work has won many awards, been referenced by entities like the Project on Government Oversight and the Strategies for Ecology Education, Development, and Sustainability. I've helped companies large and small manage marketing and direct sales campaigns. It would be my pleasure to speak with you about your video, marketing and public relations needs.
Related RSS Feeds