Profile Images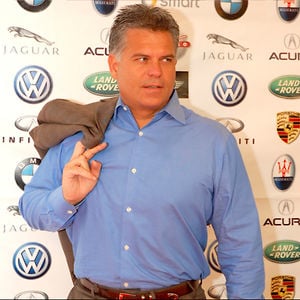 User Bio
As long as I can remember I have loved cameras.
I think I was 8 or 9 when my Dad brought home a Mamiya-Sekor 500TL 35mm single lens reflex camera. I was in love with that camera and was fascinated with the fact I could now look through the actual lens (instead of the more common range finder cameras of that time) and see what the film would actually record. It was amazing and I think I pretty much nagged my Dad right out of that camera long before he was willing to part with it. I got the photographer job for my school year book in the 7th and 8th grade and soon became involved in year book production throughout grade school and Jr. High. This was the beginning of my love for photography and soon after that, film making.
I ended up graduating from Pepperdine University in Malibu, CA with a B.A. in TV/Film production/management. I started working in my Father's company, mainly with advertising and marketing. It was here, I learned about how the real world wrote scripts for TV, radio and print ads. I loved being in and around these creative people and their varied skill set. It was a great experience even if not exactly where I thought I fit.
In 1994 my Father's Company was sold off and I started looking for a new career. I started thinking about taking another passion of mine and how I could convert it into a career. I loved Porsche's and had already owned and restored over a dozen 1956-1965 Porsche 356's. By December of 1996 I became the General Sales Manager of a very poor performing Porsche store in Sacramento, CA. Within 6 months the store had already sold more cars than their previous 5 years of total sales and by 1998 I was not only the Porsche GSM but also got the title of e-commerce director and e-content producer for the companies 13 other franchisees as well. From 1998 - 2009 I was having a ball doing what I love. I was driving, selling and promoting Porsche as well as doing photography for billboard advertising, TV and print ads and script writing for short Internet films which I then produced. I had an in house production team and all the equipment I wanted to do whatever I thought we should do. It was here that I realized that besides photography and film I really liked writing and story development. By now I was promoted to General Manager of the Porsche store and the Director and Producer of e-commerce for the entire company. Not only did I have an amazing job but I was asked to become part of an advisory board that made recommendations to Porsche AG (Germany). This was a childhood dream, come true.
I remember thinking... I have a beautiful wife, 6 amazing children, a million dollar home, every toy I could think of...
Could life get any better?
It did...
In what was probably the most over-the-top visceral experience, I was "loaned out" by my employer at the time to a division of Audi USA, specifically the Audi SportsCar Experience and the Audi Driving Experience to help them make two short films about their program. One of the projects required me to film, photo and create a short glimpse at what the Audi SportsCar experience was like, while driving an Audi R8 around the road course at Infineon Raceway in Sonoma, California as fast as I could for the better part of 10 days. I came to Infineon Raceway in my 40' Diesel pusher RV and planted myself right next to the grand stands by the track. I'd drive and film all day and edit at night with my oldest daughter as my production assistant and soon to be only cameraman that could film me inside the car without barfing after a lap and a half.
I couldn't believe my good fortune. I was in heaven.
In 2009, just after the economic collapse the organization I was employed with for over 12 years and the one I was convinced I would retire from, curtly informed me at 3:00 pm, Friday the 13th, 2009 that I was just too expensive to keep and my position would be eliminated. Just like that, I was laid off and within 20 minutes of hearing the news I was standing outside of the corporate office, stripped of keys, cameras, computers, my Porsche and almost every earthly possession I thought was important to me. I stood there in stunned disbelief, my mind trying to make sense of the last 20 minutes.
In the next 90 days, I would learn that my lay off experience would pale in comparison to what was coming. My family and I would be changed forever and 2009 turned out to be a year I will never forget and wish more than anything, that I could. The following couple months, I can barely remember anything except watching the sun rise in the east and set in the west. Suddenly it seemed, we were literally struggling for everything, even life itself.
It was during this time that I met Rich DuBose (Director of Church Support Services for the Pacific Union Conference of Seventh-day Adventists). He had emailed me before but I ignored it. He called a few times but I don't think I returned any of his calls until one day, I can't remember exactly how, I ended up talking to him on the phone. He wanted to fly down from Portland and meet with me. I remember meeting him for the first time at the Cheesecake Factory for lunch. It must have been late July of 2009 and I remember thinking this guy did not fit my idea of a pastor that worked for the Pacific Union Conference of Seventh-day Adventists. Worse yet he had this "nutty" ideal of producing a series of stories about independent member ministries going on within the Pacific Union Conference of Seventh-day Adventists. His concept was bold, edgy which I did like but I couldn't help but feel it was overly ambitious and finding the stories he was talking about, I just didn't think existed, at least not within this denomination. Even though at the time I was severely handicapped in my ability to think and reason normally, I remember having concerns about how the broader membership of the Pacific Union would react to stories like Rich wanted for this series. Regardless of my opinion Rich was absolute about his vision.
I knew I needed to do something more than sitting home tracking the suns position. Just from an economic need it made sense to give it a try. I decided to join Rich and help him develop his idea. I was hired as a subcontractor to write, direct and produce this new series. We called, ChurchApplied and shot a 6 minute film explaining what we wanted to do..
Developing the ChurchApplied series not only forced me to call on all my experience to accomplish the goal... it also handed me an unexpected benefit.
I had become very cynical and my faith, which was badly damaged and close to destroyed, was, I can distinctly remember, starting to heal, in part because of these stories. I started to see a picture of the Creator I had not seen before. I met and interviewed people whose lives came from nothing but heartache and abuse, and yet they took their experience and channeled it into restoring others, damaged from the very same trauma and its after affects. I met folks who understood loss and pain but instead of drowning from it, converted their experience into remarkably, innovative evangelism. One of the first stories I did ended up directly affecting my family and I in a way I still find difficult to believe and resulted in my personal involvement with this group who took a byproduct of their joy and passion and built an International ministry that's taking the message of Good News to a group who might never hear it otherwise.
I wrote and directed the series from July of 2009 until December of 2011. During that time Rich and I managed to produce over 30 stories of faith. One of these stories won "Best Professional Film" ("Porn Free") in April of 2011, at the SONscreen Film Festival in Simi Valley, California.

Over the next few day I will be uploading many of the projects I've mentioned, my corporate work and some very unusual projects that will give you more insight into my story.
Today I'm looking for my next adventure and zeroing in on it. I think I may be on to something so stay tuned, watch what I upload and follow what I follow and you might see where I'm heading...
All the Stories of Faith in the ChurchApplied series which I wrote and directed as well as new ones can be found at:
vimeo.com/churchapplied/videos/sort:plays/format:thumbnail
Related RSS Feeds