JeremyNortonBlog.com
Joined

Location

Calgary, AB
Profile Images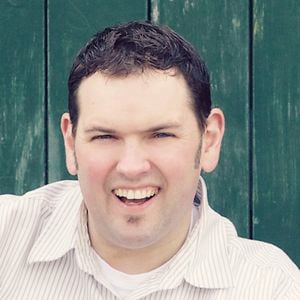 User Bio
Thanks for visiting the JeremyNortonBlog.com Vimeo profile! My blog and these associated videos are designed around my personal mission statement: "Serving Christ by cultivating biblical leadership through writing, teaching and communications."
I strive to provide thought-provoking articles, ministry resources and leadership training tips. Furthermore, you'll find a fair share of personal life experience; as I strive to become the leader God has called me to be. To ensure that you're current on my latest posts, I suggest Liking my page or subscribing via email, which you can do right from the landing page of JeremyNortonBlog.com.
MY TOP POSTS:

Perhaps, you've never read my blog? Feel free to use the search tool found at the top right of my blog's landing page, to look for specific content. Alternately, check my Archives Page (under the About menu) and scroll through a variety of posts and resources that may be of interest to you.
To give you an idea of the type of content found on my blog, here are five post titles from my most popular posts; chosen by readers just like you.
▪ Three Qualities the Made Joshua a Great Leader
▪ Exploring Labels and Our Identity In Christ
▪ What Are You Struggling to Surrender?
▪ Why I Joined the Holy Ghost Riders Motorcycle Ministry
▪ Chan's Challenge to Surrender Our Status
MY BIOGRAPHY:

I currently reside in Calgary, Alberta, Canada; serving as Director of Camp and Student Ministries with Whispering Pines Bible Camp and Westbourne Baptist Church.
I have not taken the most direct career path to get me where I am today. Both in education and experience, I have moved in and out of the ministry and business worlds. I do not believe this has been by mistake. God has clearly meshed these two career paths to provide me with some valuable insight into reaching and teaching others.
Over the past fifteen years, I have predominantly served in youth, college and camp ministries. However, I have also spent some time directing Men's Ministries, leading Small Groups and preaching. In contrast, I have also held roles in the marketplace, specifically selling and coordinating guest experiences within the Hospitality and Tourism Industry. These positions have particularly impacted my view on outreach, evangelism and discipleship. I often find myself wondering how a guest would experience a certain church or ministry.
When I'm not working, I obviously enjoy writing blog posts or content for book projects. Moreover, connecting with others energises me; be it face-to-face or online through social media. I'm a podcast and audio book junky, more based in non-fiction genres with content on biblical insight or How To themes. I like anything made by Apple and find myself dabbling in photo and video editing from time to time.
When the tech side of my brain needs a break, I enjoy riding my motorcycle. Cruising down a country road on my '79 Harley-Davidson Shovelhead is pure relaxation. In 2013, I decided to match my love for motorcycles with my desire to share the Gospel, by joining the Holy Ghost Riders Motorcycle Ministry.
I enjoy singing, playing guitar and have always been involved in church worship teams. Though, my iTunes playlists carry a wide variety of genres. Spending time in God's creation also refreshes me, so I try to engage in a wide variety of outdoor pursuits, depending on the season. And no matter what I'm doing, coffee is a staple. From high-priced espresso to gas-station joe; I've tried it all and I'm happy to get what I can get.
Lastly and most importantly, I cherish my time with my wife (Nicole) and our two boys. Outdoor activity with them is often the most memorable. However, some days, nothing's better than a family movie night, with all four of us snuggled into one bed with a big bowl of popcorn. I try to remind myself daily, that biblical leadership begins at home!
MY CONTACT INFORMATION:

Please feel free to send me a message at jeremynortonblog@gmail.com or give me a call at (587) 433-1018. Alternately, visit my Contact page to connect via Skype or through your favourite social network. For local contacts, I'd be more than willing to meet and grab a coffee. To fellow authors, I'm always looking for new resources. If the fit is right, I'd welcome your content as a potential guest-post.
Once again, enjoy your time browsing my blog. Thanks for joining me on this journey; serving Christ by cultivating biblical leadership!
In His Service,

Jeremy
DISCLAIMER:

JeremyNortonBlog.com is my personal blog. The thoughts and opinions shared on this site do not necessarily represent those of Whispering Pines Bible Camp, nor Westbourne Baptist Church. I make no representations as to accuracy, completeness, currentness, suitability or validity of any information on this blog and will not be liable for any errors, omissions, or delays, in this information or any losses, injuries, or damages arising from its use.
Related RSS Feeds