julian correa
Joined

Location

belgaum
Profile Images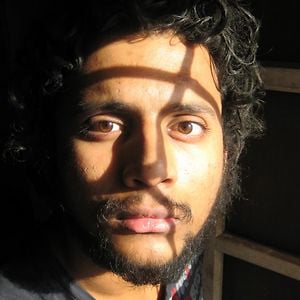 User Bio
i m coz u r
life is beautiful !
im a dreamer ...
i love youtube !
i try not to lie ..
i wanna be happy
im afraid of the mirror ..
i like uncooked food...
i hate traffic ! yyukk !
i want to be without fear !
Rahul Thakkar ,Sheldon Thomas Dlima ,Julian Correa,Rowel Coelho ,Vishal Hangirkar race @ c/3,c/2,c,2c & 3c resp.
Laxman Pai ,Asif Iqbal Nagarkatti r @ stop,start points resp.
Describe the second by second views of everybody of everybody if the track length is 6 light-seconds with illumination only @ start & each light-second points.
c=velocity of light ! p.s doppler effect....
neglect human latency ..
facebook.com/4joules
Related RSS Feeds