Jurassica Parka
Joined

Location

Berlin
Profile Images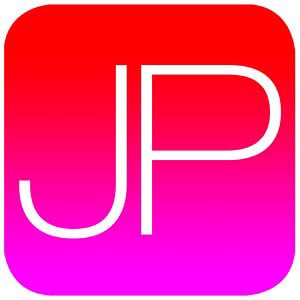 User Bio
Jurassica Parka is DJane, party organizer, presenter and author. She lives and works in Berlin.
Her YouTube show "Jurassica Parka" is a mixture of personality show, video blog and comedy format. Therefore she workes with numerous artists/drags from Berlin.
YouTube channel: youtube.com/jurassicaparka
Jurassica has her own column in Germany's oldest gay magazine "Du & Ich", she also writes for Berlin queer city magazine "Siegessäule".
Her live show "Nuttengucken am Donnerswoch" is a public viewing of Heidi Klum´s casting show "Germany´s Next Topmodel". Jurassicas cynical presentations are a must-see for each GNTM-fan or despiser.
In no particular order Jurassica hosts "Büchersendung - Wer nicht lesen will, muss hören", located in SchwuZ. Jurassica and her colleague Coco Lores read aloud all texts brought by the audience. No matter if the bring poems by Rilke or the newest phonebook.
She presents a variety of events, inter alia she cooperates with french department store "Galeries Lafayette".
Jurassica Parka is an integral part of Berlin queer party life.
Besides residences in SchwuZ and GMF, she plays in various venues in Berlin, Leipzig, Munich, Hamburg, Cologne, Nuremberg, Dresden, Chemnitz, Hanover, Zurich, Vienna and Copenhagen.
Music style: pop, charts, remixes, R & B.
---------------------------------
Jurassica Parka ist DJane, Partyveranstalterin, Moderatorin und Autorin. Sie lebt und arbeitet in Berlin.
Ihre YouTube-Show "Jurassica Parka" ist eine Mischung aus Personality-Show, Videoblog und Comedyformat. Für das Projekt arbeitet sie mit zahlreichen Berliner Künstlern/Drags zusammen.
YouTube-Kanal: youtube.com/jurassicaparka
Jurassica hat ihre eigene Kolumne in Deutschlands ältestem Gay-Magazin "Du & Ich", ausserdem schreibt sie als freie Autorin für das queere Stadtmagazin "Siegessäule".
Unter dem Titel "Nuttengucken am Donnerswoch" veranstaltet sie jedes Jahr in der Bar Rauschgold das große Public Viewing von Heidi Klums Castingshow "Germany´s Next Topmodel". Jurassicas zynische Moderationen haben eine große Fangemeinde heranwachsen lassen und sind für jeden GNTM-Fan oder Verächter ein Pflichttermin.
Im SchwuZ moderiert sie in loser Reihenfolge den Abend "Büchersendung-Wer nicht lesen will, muss hören". Dort lesen Jurassica und ihre Kollegin Coco Lorès von Gästen mitgebrachte Texte, ausserdem begrüßten sie auf ihrem Sofa bereits Gaststars wie Christiane Rösinger, Françoise Cactus, die Brauseboys, Klaus Lederer u.v.m.
Sie moderiert verschiedenste Veranstaltungen, u.a. arbeitet sie mit dem Warenhaus "Galeries Lafayette" zusammen.
Jurassica Parka ist ein fester Bestandteil des queeren Berliner Partylebens.
Neben Residenzen im Club SchwuZ (Jurassicas Kinderstube und Heimathafen seit Beginn ihrer Karriere) und GMF, spielt sie in vielen Berliner Locations, sowie in Leipzig, München, Hamburg, Köln, Nürnberg, Dresden, Chemnitz, Hannover, Zürich, Wien und Kopenhagen.
Ihr Stil: Aktueller Pop, Remixe, R&B.
Related RSS Feeds