Justin Miller
Joined

Location

here
Profile Images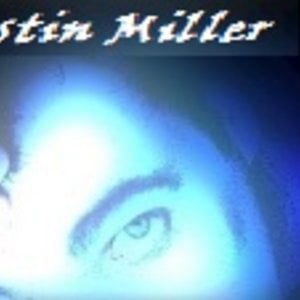 User Bio
Growing up, Justin Miller quickly earned the nickname "Smoothie." Not for any predilection to blended, frozen drinks, but for his incredibly smooth performance style.
Miller, one of the industries longest-running artists, has a legendary reputation for performing sleight of hand with an impressive fluidity and sense of artistry. Anything becomes magical in his hands: Playing cards, coins, water bottles; even toothpicks and matches.
His style comes from his early days in magic: He devoured the packet tricks and others in the Blackstone Magic kits provided by his father. He went from performing shows in his garage as a child to working behind the counter at local magic shops as a teen.
At 19, he moved to Vegas and almost fell immediately into a circle of magicians boasting the likes of Aaron Fisher, Lee Asher and others. Not much later, Miller was a lead floor magician for Lance Burton. But even though he got the chance to do stage magic, and was influenced by Burton, David Copperfield and others, the allure of close-up magic would not release its grip on Miller.
So he brought the grandeur of the stage to his hands. Miller poured his energy into close-up and street magic, and created a series of blisteringly realistic and beautiful effects, such as the coin effect Silver Dream and the card effect Autograph.
Miller's style and teaching ability has also made him the go-to guy for expanding upon, and teaching other effects, such as Bullet and Mindbender. His work with gaff cards in Army of 52 is as close to must-have as you can get. His performance experience has given him many subtleties and secrets to some of the more magician-scaring techniques, which he passes on to students. If there's anyone that can teach you how to ditch a prop fearlessly onto a spectator, it's Smooth.
So of course, that made him the guy to teach the M5. Justin really shines in M5 System Tactics and Training DVD by bringing his indestructible, unconquerable skills to an underused utility.
Miller also keeps in close contact with his fans, and has a reputation of bending over backward to help them. In the past he has held regular, live video chats; we anticipate he'll be doing them again soon.
Related RSS Feeds