jon paul martin
Joined

Location

Corby
Profile Images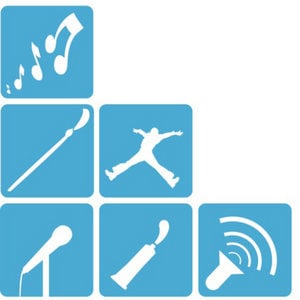 User Bio
KCAPARTS are part of the Kingswood Specialist Arts College and were born in 2006 when Kingswood was granted the Arts Mark Award.
Kingswood are one of the leading schools in Northamptonshire for the Arts add to that the quality and diversity of their arts provision & resources it makes the college one of the top schools to provide high quality music/drama/multimedia workshops and lessons.
Add to this the quality of teaching and you will find that many ex pupils have gone on to have successful careers within the arts.
Out of the Arts Award came KCAP.
KCAP stands for the Kingswood Community Arts Plan and are one the leading community arts organisations in the provision of community workshops and workshop leaders in Corby because of their knowledge,experience and enthusiasm.
KCAP have funded local artistes when they needed it most and that is just one of the reasons that makes KCAP one of the true supporters of genuine art forms in the Corby area.
KCAP have also provided guidance /equipment and professional knowledge to artistes/schools and individuals over the short period of time they have existed.
KCAP continue to grow genuine partnerships with different types of local organisations that benefit both partners, after all, partnerships should be just that!! Not just a one way stream that only benefits one partner.
KCAP have expertise in music/filming/multimedia and provision of the highest quality workshop leaders in Corby that is why when you want it done professionally people/organisations come to us time and time again.
KCAP were commissioned by Estonia television and the programs were shown to over 30000 viewers on prime time TV!! We have also been asked by the Estonian embassy to work with them in the near future now that is what you call diversity!!
Jon Paul Martin
Arts Liaison Officer KCAP
Related RSS Feeds
Recent Activity
Indeed Tony might buy you a tripod !!! lol question T ?? How easy would it be to set up a remote virtual learning system? any ideas? JP Dungeons and Dragons !!! goodness me :)