Keenhouse
Joined

Location

Los Angeles
Profile Images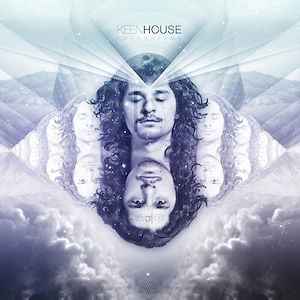 User Bio
On Keenhouse's long awaited second album, Four Dreams, Ken Rangkuty delivers a unique blend of electronic wizardry and classical stylings that creates something richer than the average bedroom electronica. A four year process that included travel through the Americas, Europe, and Asia, Rangkuty used his experiences as a canvas to bridge the gap where electronic music, as he puts it, "just becomes music." Over a sprawling 12 tracks, Four Dreams became his personal study into making universal music that transcends traditional electronic modes, while telling his story of the journey that it took to get there.
Ken Rangkuty's personal journey started during his childhood in Indonesia and later in Germany which included diverse music training. Keenhouse, Rangkuty's solo project, was born in 2008 with Civic Transit, an album heavily influenced by his new surroundings in Los Angeles. An 8 song release, Civic Transit turned him into a blog darling within the at-the-time burgeoning dreamwave scene. This lead to a string of buzzworthy remixes, including noteworthy reworks for Fitz & The Tantrums, College, Shinichi Osawa, West Indian Girl, Muddyloop, and Housse De Racket. Co-Writes with Baron Von Luxxury (Manimal) and Futurecop! (Binary) rounded out his progression towards working on Four Dreams.
The time spent working towards creating Four Dreams caused Rangkuty to push himself in directions he'd never explored before, including travels around the world to write, work, and learn with myriad musicians.
This eventually led him to reconsider the possibilities of electronic music as a narrative device.
On Four Dreams Rangkuty explores electronic music as an evolving mood in chapters. The album represents an ongoing journey divided into four parts. A representation of rich vocabulary to fill a framework with content.
What emerged is the exploration of in Keenhouse's own words "the freedom of working within electronic sound and the desire to expand on those experiences to knit together a storyline out of memories and imagination." To Keenhouse the motions of story are universal. Music is Story, something with a beginning, a middle and an end.
Live:
'Where I Belong' Music Video:
youtube.com/watch?v=mpWywk7zS8c
Facebook:
facebook.com/keenhouse
Soundcloud:
Beatport:
mixes.beatport.com/mix/keenhouse-beatport-mix/3115
Reviews:
datatransmission.co.uk/ViewReview/3361/
deathandtaxesmag.com/188046/review-keenhouse-four-dreams-streaming-in-full/
newsflash.bigshotmag.com/reviews/music-reviews/21374/
stoneyroads.com/mp3s/keenhouse-four-dreams/
societeperrier.com/los-angeles/articles/keenhouse-weaves-a-dreamy-electronic-tale/
Related RSS Feeds