Profile Images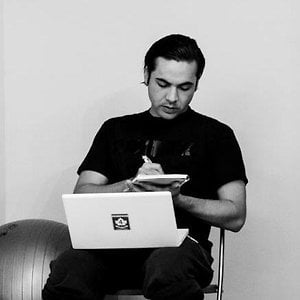 User Bio
Ken Galloway is a writer/director/editor working out of Toronto, Canada. Born to a British father and Japanese mother, Galloway split his childhood growing up between Toronto and Tokyo, and fell in love with graffiti art as a teenager. Working under his graffiti alias, he has been commissioned to do solo art shows, live painting performances and large-scale murals in cities around the world.
As a music video director, he has worked with top Canadian artists including LIGHTS, Classified, Danny Fernades, Shad, D-Sisive, JRDN and SonReal. Today, Galloway serves as the in-house director for international ad-agency Ogilvy & Mather's Toronto office, where he is directing commercials for various brands. As a filmmaker, he is perhaps best known for directing an award-winning documentary entitled "Ways on Wheels" (a film narrated by the CBC's George Stroumboulopoulos).
Meanwhile, Galloway's journalism has been published in The Toronto Star, National Post, enRoute and MSN.com. One such article garnered him a radio interview with the BBC. As a commercial treatment writer, he has written for world-class clients such as Adidas, Toyota, Honda, Gatorade, Kellog's, McDonald's, Captain Morgan, and many more.
Galloway's work combines a unique perspective cultivated from his extensive time spent in Tokyo, an aesthetic sense developed through his mural work, and a decisive storytelling ability crafted through his work as a professional writer.
Related RSS Feeds