KiooiK Games
Joined

Location

Poland
Profile Images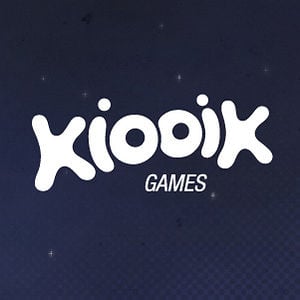 User Bio
KiooiK Games | indie game studio | official page - kiooik.com
KiooiK is a small game studio, which has just stepped in to the world of indie games. At the begining it was a simple idea, called "KiooiK". What did it mean? We hadn't known yet. Soon, on the way of talking, meeting and looking at KiooiK from each site, the idea clarified.
KiooiK means "positively creative". It's almost the way of living. When you are KiooiK-like, you fullfill every second of your life with a pinch of ginger and that means you are a creator.
Is that our mission?
Yes.
So what is KiooiK?
KiooiK is to become the most famous indie game studio with a special attitude to produce games for kids. We put every particle of our talents to make children happy.
Who we are?
Jakub Kamma
Executive Producer with a rich background in Marketing and Business Development, a visioner.
Kasia Synal
Graphic Designer who developed her workshop in Academy of Fine Art in Poland and Germany, but nevertheless a fantastic self-born talent. A life trip to China inspired her to make a master diploma.
Joasia Czajka
Animator and Design Supporter with a strong experience in small intermedia productions, knowledge gained in art studies in Warsaw and London, and inspiration taken from dreams.
Irek Górniok
Financial Supporter, a businessman who spent many years on co-ordinating projects between corporations and companies.
Related RSS Feeds