Kronus Golf
Joined

Location

Grand Junction, CO
Profile Images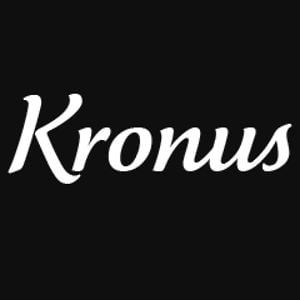 User Bio
It has long been a dream of mine to handcraft Forged Golf Clubs that are 100% made in America. Now this dream has come true:
After 39 years of re-chroming every type of iron and wedge head for professionals and amateurs alike, it is our turn to offer a USA Forged 1022 Low Carbon Steel Wedge. We have developed a no-nonsense approach to a very technical, yet minimalist form.
My name is Jim Kronus, owner of The Iron Factory in Grand Junction, Colorado. I have restored and re-chromed hundreds of thousands of irons and wedges to their former glory. Please see the "About Us" at ( theironfactory.com)
In 2005, we moved the company from California to Colorado. At first, it was hard to believe I could play more golf in mountainous Grand Junction than in sunny San Diego County. But I quickly made many friends, and even competed in some of the local senior golf events. During a practice round at Tiara Rado Golf Course, I was paired with Joe Rukavina, an accomplished Senior Golfer and successful businessman. We developed a great friendship and partnered in many future Senior Best Ball Events. With our combined passion for golf and hand-made craftsmanship, Kronus Golf was born.
Together, we continue to sculpt our forged golf products in our factory in Grand Junction, Co. USA. We are purists; we avoid the advertising gimmicks that add obscure distractions to a golf club. Flashy aesthetics on and off the club-head do not improve scores--a streamlined, custom-engineered club does. With proper practice techniques, this club will soon become your loyal friend.
We supply to you the look, feel and confidence of swinging a classic wedge made famous by Gene Sarazen so many years ago. This is what a golfer truly deserves.
Related RSS Feeds