Lawrence S. Young
Plus
Joined

Location

NY, Boston, and Portand, ME
Profile Images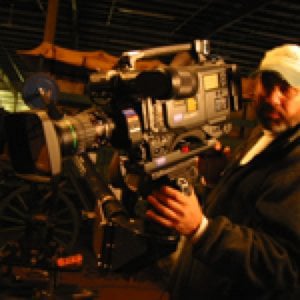 User Bio
I am a TV professional who works as a DP/Cameraman and Field Producer with over 20 years of experience.
I work in News, Documentary, Reality, Sports, Entertainment and corporate - shooting HD and I own my own equipment - but I can work with yours as needed - rates are only discussed when contacted.
Based in New England, USA - the area I cover/work in is:
Anywhere in the world a Producer is willing to travel crew and Gear.
ALL of New England
BOSTON (as a Local)
New York City (As a Local)
Portland Maine (as a Local)
Philadelphia
Canadian Provinces of Quebec, New Brunswick and Nova Socia
To see some of my still photography please visit:
facebook.com/lawrence.young
Some major points of Larry's experience are:
As to the equipment I have/ Cameras I use (and can rent as needed):
Cameras I use (Broadcast/Reality/Documentary/Commercial/Corporate):
SONY: F5, F55, HDWF900 and 900R, PDW700, PDMF800, PMW-F3, PDM350, Z7U, EX1 or EX3
Panasonic: HDX900, HPX2700,HPX3700, HVX500, HVX200, etc.
ARRI: Alexa
RED: Epic
Canon: C300, 5D, 7D

Camera's OWNED:
SONY PMW-F3, PMWEX3 (2-32gb and 3-16gb SxS cards)
Panasonic HVX200A (2-32gb and 3-16gb P2 cards)
Canon EOS7D
(14mm, 28mm, 50mm, 135mm, 500mm, 24-105mm and 70-300 Lenses, 2-64gb CF cards)

Camera Support:
Chorziel 2 stage Matte Box
Assorted Filters
6", 12", 18" 15mm Rods
Follow Focus and Filters
Sachtler Video 20 Tripod with Carbon Fiber legs
8" HD/SD HDSDI LCD Monitor

Sound:
2 Lectrosonics Wireless Systems
2 Countryman B6 Lavs
3 channel Stereo Field Mixer
4 channel Stereo Field Mixer
Sennheiser Shotgun and Boompole
Sennheiser Hand mike


Lights:

5600º HMI and LEDS
1- ARRI Sun 5 575 watt HMI Par with Lenses
2- Litepanels 1X1 Bi-Focus LEDS (30º Spot to 60º Soft )
1- Litepanels 1X1 30º Daylight Spot
1- Litepanels Sola 6 Daylight LED Fresnel (equals 200 watt HMI)
2- Ikan 500 watt LEDS (4 Bank Soft with Dimmer)
3200º Tungsten:
1- Arri 1k Open face
1- Arri 650 watt Fresnel
1- Arri 300 watt Fresnel
2- Arri 150 watt Fresnel
2- Source Four 50º ellipsoidal

Grip:
1- 18x24 Net/Flag Set
2- Medium and Small Chimera's
15- Light Stands (Arri and Avenger)
4- C-Stands
5- Sandbags
1- 6x6 Overhead set - Single, Double, Solid, Silk
1- 9x12 Green Screen
1- 9x12 White Screen
1- 9x12 Gray Background (mottled)
1- 9x12 Black Background
Various assorted Misc. Grip Gear, Gels and Stingers

Editing:
Portable AVID Symphony 6.0 and Matrox MX02MAX

Some major points in my experience are:
• 20+ years experience in news and Documentary at a Network Level
• Experience on Reality shows as a Cameraman/DP, Producer and Editor
• worked on shows for ABC, A&E, Court TV, Discovery, TLC, USA, Food, NFL
Network, E, BBC, Etc.
• extensive knowledge of SD and HD formats, Camera's and production
techniques for broadcast and the web.
• extensive experience in production as a cameraman/producer shooting and
Editing on location in Micronesia, Central, South and North America, Europe
and Africa.
•able to problem solve based on experience and flexibility to work in any
given situation.
Here is a short list of what I have worked on:
Reality:
Yankee Jungle
Living Sovereign
The Willis Clan
4 Weddings
Ramsey's Kitchen Nightmares
Bridezillas
Food Hoarders
Cool Tools
My Classic Car
Lobstermen
Wreakreation Nation
While you were out
Honey we're killing the Kids
Most Shocking
Most Daring
Caught
While you were Out
Homework with Hank

Commercials:
HVCC Commercials (Regional series of Commercials – Upstate NY Markets)
World Harbors - Buc Blends National Commercial
Pompeii
Comasse Masonary

Documentary/News Magazine:
The New England Traveler
CBS Sunday Morning: Richard Blanco
Fixing the Future (Feature Documentary/PBS Special) with David Brancaccio
Gary Null, Inc - Autism Feature Documentary
HD Net World Report - Chinese Students (30min Report)
Discovery Channel - John Holden's "GreenLife"
Cleopatra: The Search for the last Queen of Egypt
Damrel's Fire (Boston 1872 Fire) PBS
Harpo Productions
NBC NEWS Today Show
E Entertainment Networks – DP True Hollywood Stories
American Farmer
Business Update (FOX)
Sports:
NBC Sport/Pirelli World Challenge
Dumont Cup/NBC Sports
HD Net - MMA
NFL Network - NE Patriots
MLB Baseball
Bud TV - Bust and Burn
Versus - Boarder Cross
ESPN - Sports Century
Corporate:
Cash Star
Polartech
Lippincott Publishing
Pharma
Ocean Spray
Ford
CITGO
Dell
Nissan
BOA
NEA
Western Star Trucks
Related RSS Feeds