Lawrence S. Young
Plus
Joined

Location

New York, Boston, Portand ME
Profile Images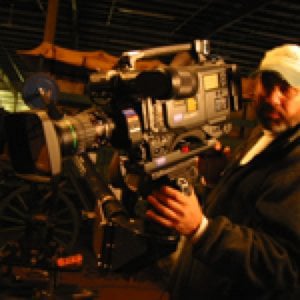 User Bio
I am a New England Based DP/Field Producer with over 30 years of experience who works in National and International Broadcast TV, Reality, Documentary, ETC. New Sony PMW-F5 HD/2K/4K with EF and PL lenses.
I do bring a lot to the table in terms of experience, lighting skills and overall production Knowledge - from budgets to logistics in the field and post.
Anywhere A Job requires me to be (all expenses paid)
ALL of New England
New York (NYC local )
Boston (Local)
Portland, ME (Local)
New Jersey
Philadelphia
Provinces of Quebec and the Maritimes in Canada

I do own my own equipment (Including Edit System) BUT can work with yours as needed - for my equipment list and Partial credits, please see below.
I have shot/produced in North, Central and South America, Africa, Europe, Micronesia and out at sea. You can view some of my production work here:
vimeo.com/lawrencesyoung
cbsnews.com/8301-3445_162-57577119/richard-blanco-on-creating-a-mental-space-through-poetry/
vimeo.com/32229765
Password: phineas
IMDB (Editor/Producer DP/Cameraman):
imdb.com/name/nm2159257/?ref_=fn_al_nm_1
As to the equipment I have/ Cameras I use:
Cameras I use (Broadcast/Reality/Documentary/Commercial/Corporate):
SONY: PDM700, PDMF800, PMW-F3, F5, F55. PDM350, EX3, EX1, Z7U
Panasonic: HDX900, HPX2700, HPX3700, HVX500, HVX200, HPX250, HPX170
ARRI: Alexa
RED: Epic
Canon: C300, 5D, 7D

Camera's OWNED:
SONY PMW-F5, PMWEX3 (2-64gb Pro Plus, 2-32gb Pro, 3-32 gb and 3-16gb SxS cards)
Canon EOS 5d (14, 50, 85, 24-105, 30-300, 500mm lenses)
Go Pros (2)

Camera Support:
Chorziel 2 stage Matte Box
Assorted Filters
6", 12", 18" 15mm Rods
Follow Focus and Filters
Sachtler Video 20 Tripod with Carbon Fiber legs
8" HD/SD HDSDI LCD Monitor

Sound:
2 Lectrosonics Wireless Systems
2 Countryman B6 Lavs
4 channel Stereo Field Mixer
Sennheiser Shotgun and Boompole
Sennheiser Hand mike


Lights:
5600º - HMI and LEDS
1- ARRI Sun 5 575 watt HMI Par with Lenses
2- Litepanels Bi-Focus LEDS (30º Spot to 60ª Soft)
1- Litepanels 30º Spot
2- Sola Six LED Fresnel (output of each equals 200 watt HMI)
2- Ikan 500 watt LEDS (4 Bank Soft with Dimmer)
3200º Tungsten:
1- Arri 1k Open face
1- Arri 650 watt Fresnel
1- Arri 300 watt Fresnel
2- Arri 150 watt Fresnel
1- Source Four 50º ellipsoidal
1- Source Four 25º-50º ellipsoidal

Grip:
1- 18x24 Net/Flag Set
2- Medium and Small Chimera's
15- Light Stands (Arri and Avenger)
4- C-Stands
5- Sandbags
1- 6x6 Overhead set - Single. Double, Solid, Silk
1- 9x12 Green Screen
1- 9x12 White Background
1- 9x12 Gray Background
1- 9x12 Black Background
Various assorted Misc. Grip Gear, Gels and Stingers
1- Carbon Fiber Lightweight Jib Arm


Editing:
Portable AVID Symphony 6.0 and Matrox MX02MAX
Here is a PARTIAL list of what I have worked on:
Reality:
Discovery ID
Yankee Jungle
Living Sovereign
The Willis Clan
4 Weddings
Ramsey's Kitchen Nightmares
Bridezillas
Food Hoarders
Cool Tools
My Classic Car
Lobstermen
Wreakreation Nation
While you were out
Honey we're killing the Kids
Most Shocking Most Daring
Caught
While you were Out
Homework with Hank

Commercials:
HVCC Commercials
World Harbors
Pompeii
Documentary/News Magazine:
NASA 360
The Steve Harvey Show
The New England Traveler
CBS Sunday Morning
Fixing the Future (Feature Documentary)
NBC Today Show
Gary Null, Inc
HD Net World Report
John Holden's "Greenroom"
Cleopatra: The Search for the last Queen of Egypt
Damrel's Fire
Harpo Productions
NBC NEWS Today Show
E Entertainment Networks – DP True Hollywood Stories
American Farmer
Business Update (FOX)
Sports:
Dumont Cup/NBC Sports
HD Net - MMA
NFL Network - NE Patriots
MLB Baseball
Bud TV - Bust and Burn
Versus - Boarder Cross
ESPN - Sports Century
Corporate:
Liberty Mutual
Brands USA
Cash Star
Polartech
Lucent
Lippincott Publishing
Pharma
Ocean Spray
Ford
CITGO
Dell
Nissan
BOA
NEA
Western Star Trucks
Bell South
Related RSS Feeds