Lisa Fucile (DeAngelo)
Joined

Location

Nashville, TN
Profile Images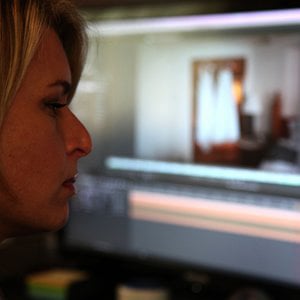 User Bio
Lisa was born and raised in Las Vegas, Nevada. Contrary to popular opinion she did not grow up on The Strip. Her grandfather was a Maitre'd at The Flamingo when it opened. Her father, Jimmy DeAngelo, has over 40 years with The Hilton as a Pit Boss. True story. So maybe she did grow up on the Strip.
A normal childhood going to school, swimming, music and gymnastic lessons, church, golf with Dad, bowling and shopping with Mom. Lisa's family, along with Granny D, still reside in wonderful Las Vegas.
Lisa moved to San Diego at 24 to attend college. While pursuing her studies, she waited tables at Dick's Last Resort to pay the bills. It was there that she was introduced to the world of video editing. It changed her life, and she's loved it ever since. An editor at heart, Lisa is also a fantastic videographer - after all a girl does need to get out of the office every once in a while.
She moved to Nashville in 2007, married her husband John, and merged her 2 cats with his one dog, Stella's Post House with SmackDab Media, making a wonderful life full of creative endeavors, silly spats, plenty of laughter, long days, early mornings and late nights, tough edits, demanding directors, and a wonderful city she now calls home. Life is good. Lisa has been editing professionally for more than 10 years. She has taught Video Editing at CSB Nashville for several years and has been an editor for Elysium Productions, the southwest's largest wedding video production company, since 2005.
In 2010 Lisa launched Stella's Post House, a full-service Film and Video Post Production Facility in Nashville, Tennessee.
Related RSS Feeds