Lobola Productions
Joined

Location

Australia
Profile Images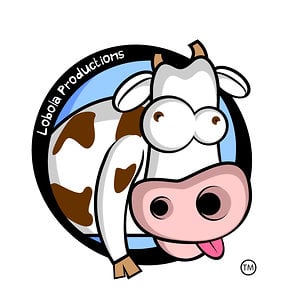 User Bio
Welcome to Lobola Productions! Some of you may be thinking... "What the hell is Lobola? And whats with the cute cow pic?"
Well, to put it simply, "Lobola" in Zulu, sometimes translated as bride price, is a traditional Southern African custom whereby the man pays the family of his fiance for her hand in marriage. The custom is aimed at bringing the two families together, fostering mutual respect, and indicating that the man is capable of supporting his wife financially.
Traditionally though, the Lobola payment was in cattle as cattle were the primary symbol of wealth in African society. However, many modern urban couples have switched to using cash. Ultimately though, its a connection between the father of the bride and the groom which is a bond, a trust that will last for eternity.
How this came about for me, was my sister (the beautiful Raeane) recently got married in the UK to a lovely, but typical British fellow named Steve. Now, when Steve called our dad in South Africa to ask for her hand, my dad's response was "Lobola?" to which once my dad explained, that it all depends on how many cows Steve has, you know, as a sign of wealth and being able to take care of Raeane in the long run, Steve wasn't sure if my dad was serious or kidding, and began to wonder where in the world, we was going to find these cows. After my dad strung him along for a while, he eventually explained the joke and they ended up getting married and was able to share it with the whole family.
Since I am a fresh face to photography, videography and post production editing, I want to use Lobola Productions to help capture your special moment with your friends/family/event! The good news is that it wont cost you anything, not even cows. These videos are purely for personal use and not to be sold.
So, Welcome to Lobola! Let us help capture you little ones next birthday party, or their big dance recital, their next football game, pre-drinks before a hens or bucks night out, or perhaps you would like to capture all your behind the scenes footage at your next photo shoot, we love a challenge!!
Create, inspire and share :)
Related RSS Feeds