Loïc Delvaulx
Joined

Location

Belgium
Profile Images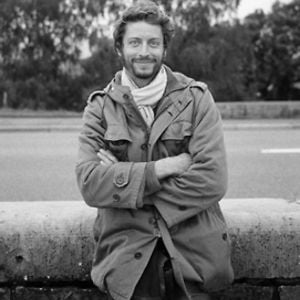 User Bio
Since graduating in Social Communications twelve years ago, Loic Delvaulx has been observing and capturing the world as a photographer | cinematographer | director often travelling from one continent to an other focusing more specifically on issues related to social, political and cultural challenges such as social exclusion and the problem of social housing in Europe. His keen interest on these matters makes him a reference in audiovisual and photographic production in this field and gives him the opportunity to seldom deal on such topics with the competent authorities and recognized organisms.
Camera operator on the Radio Television Belge program "C'est du Belge", he also assumed the role of Image assistant, first for France2, on the show "Rendez-vous en terre inconnue" filmed in Mongolia and the documentary "Waking the Baby Mammoth", filmed in Siberia for National Geographic Channel. Three years later, a photographic collection book entitled "Down and out" printed at Husson, a contract with the Rapho agency in Paris, and a participation with the Nadaar collective, he is currently working on a format 52' documentary produced in collaboration with Leïla Films and mostly shot in Haiti, featuring Erol, voodoo priest and his incredible journey...
Licencié en Communications Sociales, Loic Delvaulx observe le monde en tant que
photographe | chef opérateur | réalisateur depuis déjà douze ans. Ses activités photographiques et cinématographiques l'ont amené à voyager de part et d'autre des continents et à se pencher plus particulièrement sur les questions relatives aux enjeux 
sociaux, politiques et culturels tels que l'exclusion sociale et la problématique du logement en Europe. Son engouement pour ces sujets fait de lui une référence en matière de réalisation audiovisuelle et photographique dans ce domaine lui offrant ainsi l'opportunité de traiter de telles approches en collaboration régulière avec les instances et organismes reconnus.
Opérateur camera sur l'émission « C'est du Belge », programme de la Radio Télévision Belge, il endosse également le rôle d'assistant image, d'abord pour France2, sur l'émission 
«Rendez-vous en terre inconnue», filmé en Mongolie puis sur le film documentaire 
«Waking the Baby Mammoth», tourné en Sibérie pour National Geographic Channel.
Trois ans plus tard, un livre photographique intitulé "Down and out" aux éditions Husson, un contrat auprès de l'agence Rapho à Paris, et une participation avec le collectif Nadaar, il travaille aujourd'hui à un documentaire sous format 52', produit en collaboration avec Leïla Films et tourné principalement en Haïti, mettant en scène, Erol, prêtre voodoo et son incroyable parcours...
Related RSS Feeds