Los de Lito Films
Joined

Location

Spain
Profile Images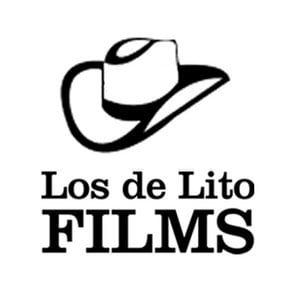 User Bio
David Pantaleón
1978, Valleseco. Spain
He studied acting at Escuela de Actores de Canarias. Actor and director, actually he is working like an actor in different theater companies and like a director recording shortfilms and advertising videos with his independent producer 'Los de Lito Films.' Recently he has recorded following shortfilms like a director:
'Fronteras de Zalamea' (USA 2008)
Work in progress
'Fast Love' (Tenerife, Spain 2007)
1st Prize Canarias Rueda Tenerife 2007
Gallos' (La Palma, Spain 2007) 35 mm.
1st Prize Best Shortfilm Festival del Sol 2008
1st Prize Canarias Rueda La Palma 2007
Regional Juventud Award 2007 Canarias Rueda
Canarias en Corto Award 35 mm.
'Compañía' (Fuerteventura, Spain 2007)
1st Prize Canarias Rueda Fuerteventura 2007
'Delayed' (Gran Canaria, Spain 2006)
Special Prize Telde Digital Express 2006
Entre Plátanos' 'Corazón de plátano' 'Plato de plátano' 'Una hora antes' 'Una hora más de sueño' (USA 2008)
2º Premio del I Concurso de Piezas del Día de Canarias. Tv Canaria
For Direction of Photography he won the 1st Prize CanariasRueda Regional 2008 with the shortfilm 'Cuanto más ligero' directed by Carlos de León.
Biofilmography: 'Hongo estudio primero' (2004), 'Azote a' (2005), 'Bloque rojo' (2005), 'Segundo plato' (2006), 'Paraíso' (2006), 'Delayed' (2006), 'Caoba' (2006), 'Gallos' (2007), 'Fast Love' (2007), 'Companía' (2007) and 'La Tumbá' (2008)
Related RSS Feeds