Love Through Design
Plus
Joined

Location

London
Profile Images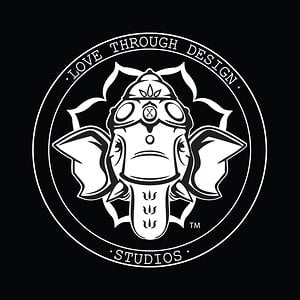 User Bio
The Love Through Design omertà is divulged to reveal intensely original Projects created by the deities of Art and Design. Our emblem signifies the philosophy of working with God-like, and passion filled, Art geniuses in all creative spectrums - harnessing their works to curate prosperity, over adversity.
Our Projects are collaborations with the supreme figureheads of cult artistry, to create original, limited edition pieces. Embracing Art, Design and Fashion in aid of non-profit movements, with hopes to elevate a balanced, humanitarian existence.
Our alliances are imaginative, collectable products that communicate our strong belief that you are the bearer of our Love, through design.
Love Through Design is passionate about Art, and even more so about making it accessible to all. We are involved in every step of the journey; from creating our own Projects in aid of good causes, to organising exhibitions and mentoring Artists. We offer advice on buying and investing in Art, and we are also happy to compile a tailor made program to suit your needs perfectly.
With bated breath, we exhale a narcissistic obsession with every detail of our work; from brushstroke to pencil, from cut to stitch, from carving to photography, we broadcast our vision to listeners of our mantra.
"Our Beginning, duration, and dissolution of each edition are created to echo…"
Love Through Design services include:
Art Events & Exhibitions: Working together with high profile artists, galleries and exclusive venues to organise international Art events, exhibitions and product launches through the medium of Art.
Corporate & Private Art Consultancy: Consulting services to business, individuals, and the design community. Advising with the purchase and investment of Art. Assessing home and office spaces to find suitable Art pieces to fit in with existing décor and available space.
Artist Consultancy: Discovering new talent. Mentoring Artists, and advising them on the exhibiting and selling of their Art. Supporting Artists in gaining exposure for their work.
Licensing Art: We maintain the responsibility to uphold the legacy of the Artists work; we seek to provide the best in design resources to those who understand the relevance of the Artists practice, and who create products that reflect their approach to Art making. Revenues generated through licensing fees support an increasing number of the Artists activities.
Private Project Works: Curating projects to meet your target requirements from enhancing your business brand and product range, through the arts and culture, to meeting your personal ideology for private custom.
Related RSS Feeds