maia gusberti
Joined

Location

bern, switzerland
Profile Images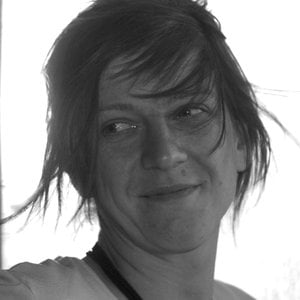 User Bio
Webseite: maiagusberti.net
Imaginary Spaces - Urban Cartographies - Translations Maia Gusberti's works deal with the relationship between image and imagination. She questions the image as a trigger and accumulator of collective and individual imaginative space. She nests image realities with the imaginary, examines interstices – be they urbanistic, political or social, or the relation of the public vs. the private. Her videos & photographs express a vivid geography, a translation of the subjective/known and the other/new. One question, then, is crucial in terms of this artist's perception and aesthetics: "How can I show and talk about something I can
only show indirectly?" She is not concerned with what is evident, or what lies in the centre. And that is precisely why she aims at the heart of the matter."
Maia Gusberti's work is process-oriented and often involves intense research.
She works primarily with video, photography and print, playing with the transformation
and translation from one medium to another.
1971 born in Bern (CH)
1986-93 MA Graphic Design, School for applied Arts, Biel (CH)
1993-95 Works as Designer & Artist
1995 Moves to Vienna
1996-02 MA in Media Arts, Prof. Peter Weibel, Univ. for applied Arts, Vienna
2003-06 Works as an Artist & Designer in Vienna.
2002 Award of distinction, Ars Electronica Linz (AT)
2006-09 Lives as an Artist in Vienna, Cairo and Bern
2010 Main Price of the Aeschlimann Corti Stipendium (CH).
2009-13 Lives as an Artist in Bern
2004-13 Artist in Residence in Sofia/Bulgaria, Paris/France, Cairo/Egypt, Rome/Italy and Amman/Jordan
City-supported Atelier at PROGR, Bern
Co-Initiant of LEHRERZIMMER, Space for Books, Art & Cooking in PROGR in Bern
Member of RE-P.ORG, collective for visual concepts & strategies in Vienna/Bern
Related RSS Feeds