Main Man Films
Plus
Joined

Location

USA
Profile Images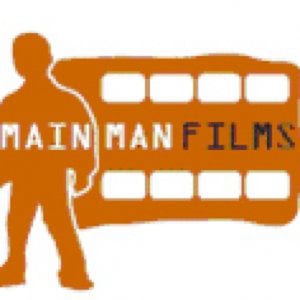 User Bio
Production Credits / Awards:
2012 Producer: Subaru / Yoga Conference Video
2012 Producer: Newborn Hope (40th Anniversary video)
2012 Producer: Sterling Heroes (doc series promo)
2012 Producer: 'Therapy' (short)
2009 Co-Producer, Writer: 'Static Kiss' – In Production, (Motion Picture)
2009 Screenwriter, Co-Producer: 'Terra Force' – In Development, (Motion Picture)
2009 Producer, Co-Creator: 'The Blog Report' (tv series)
2008 Executive Producer: Faith & Politics…The Leah Daughtry Story (Documentary)
2008 Producer: Music Video – Everybody Wants To Rule The World – Artist K.Son
2008 Recipient of the 'Audience Choice Award for Best TV Pilot – 'Bed of Dreams'
2008 Producer: Bed of Dreams; (Audience Choice Award / Best TV Pilot)
2008 Producer / Screenwriter: 'Where's My Daughter?' – (Indie Feature) (in development)
2008 Co-Producer: 'Terra Force', (Indie Feature) (in development)
2007 Selected participant for the 2007 NATPE LATV Diversity Fellowship Program
2007 Producer / Creator: 'Docu-This' (TV Series featuring rare documentaries)
2007 Director / Producer: 'Prisons', (Independent Film Short, starring Meyoung Laman)
2007 Co-Producer: 'The Shadow Walkers', (Independent Feature distributed by Lionsgate)
2006 Producer: 'The Champagne Chef', 13 episodes (culinary-variety show) taped in Japan
2006 Creator, Producer: 'The Short Way In', 13 episodes (TV Series about the TV industry)
2005 Co-Producer: 'Tiffany at Breakfast', Short Film starring Bill Cobbs, (Telly Award)
2005 Co-Producer: 'One Way Love', (Indie Feature shot in Liverpool, England)
2005 Producer: '25th Anniversary Documentary', (Colorado Black Chamber of Commerce)
2004 Director, Producer: 'African-American Voter Information Project, (5 PSAs)
2004 Producer: 'Bed of Dreams', (Independent TV Pilot, Starring Colin Cheadle)
2004 Distribution/Marketing: 'Earthlings' Cannes Film Festival / Shoreline Entertainment
2004 Executive Producer: 'The Passerby', (Indie Short Film shot in Liverpool, England)
2003 Producers: 'Treasures', (2 hour nationally televised shopping show)
2003 Co-Producer: 'Diversity News Briefs', (63 thirty-second news spots)
2002 Producer, Co-Writer, Director: 'Fifty-Fifty', (short film – Anchorage Film Festival)
2002 Producer / Writer: Dental Commercial (aired on WB, UPN for 18 months)
2002 Executive Producer / Co-Creator: 'Fit-Hop', (Lifestyle Modification Series)
2001 Videographer / Producer: 'Corporate Videos', (Various Clients)
2000 Founded, Main Man Films, LLC
Related RSS Feeds
Recent Activity
Hello Frances: Thank you for sharing your work. This film looks amazing. Where can I purchase a copy? Art Thomas c/o www.mainmanfilms.com. Let's stay in touch. (303 434 8908.