Profile Images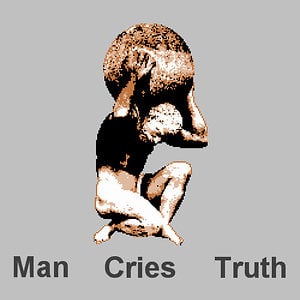 User Bio
Join the Manosphere group! vimeo.com/groups/manosphere
You are here to watch the video, read its description and engage the comments.
Feminism and Chivalry are preferential treatment for women over men (Misandry). I cannot stand either.
The Men's Movement is more than just the Men's Rights Movement and MGTOW.
I am tending more towards being a bachelor these days. Looking at the stats, the odds of marriages being successful aren't good (especially for men's outcome).
My bio is not important. What is important is the manosphere community being able to have recourse such as this group for the purpose of discussing the issues of men. While by no means mandatory, for the maintence of the decentralised nature of much manosphere activity, it is strongly recommended that you consider using a bitTorrent client while here.
Here is an easy guide with links to more info.
sites.google.com/site/criestruth/torrents
As well, here is THE group on vimeo for it.
vimeo.com/groups/mensTorrent
You will likely find useful these links to video sites web pages pertaining to the vimeo manosphere group.
youtube.com/user/ManCriesTruth/about
dailymotion.com/video/x16yjh6_wants-a-baby-man-cries-truth_lifestyle
Related RSS Feeds
Recent Activity
Maybe the sling shot was actually her bra, and therefore had 2 "pouches". XD Ooh ooh I know, the ammo was aflame too because it was a burning bra. ;p