Mariana Quiroga
Joined

Location

Buenos Aires, Argentina
Profile Images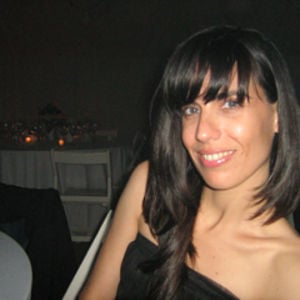 User Bio
Bio en castellano
Mariana Quiroga nació en Córdoba, Argentina. A los 3 años de edad, su familia emigró a Venezuela donde creció y adquirió la nacionalidad venezolana. Durante sus estudios de pregrado, realizó cortos de ficción y documental que ganaron premios en VIART, un festival de video universitario con proyección internacional. Después de graduarse Summa cum Laude en la Universidad Central de Venezuela en el año 2000, trabajó 3 años para HBO Latin America Group como redactora creativa y productora de televisión. En el 2003, fue galardonada con una beca Fulbright para estudiar en la Escuela de Cine de la Universidad de Ohio, EE.UU., donde obtuvo su título de maestría en realización cinematográfica. Su primer largometraje documental, How Ohio Pulled It Off (2008), fue exhibido en varios festivales de cine y transmitido por televisión en varios países. En el año 2009, se radicó nuevamente en Argentina, donde ha realizado cortos experimentales, editado series documentales para TV y un largometraje de ficción. Mariana forma parte de EDA, la Asociación Argentina de Editores Audiovisuales (edaeditores.com.ar).
English Bio
Mariana Quiroga was born in Argentina. When she was three years old, her family was forced into exile due to political turmoil, and moved to Venezuela where she grew up and became a citizen. During her undergraduate studies, Mariana made several short documentary and fiction films, which went on to win awards at Viart, a recognized Venezuelan film festival. After graduating Summa cum Laude from the Central University of Venezuela in 2000, Mariana started working for HBO Latin America Group, where she developed skills as a TV producer, writer and director. In 2003, Mariana received a Fulbright grant to attend the Master of Fine Arts program at Ohio University School of Film. Mariana's first feature-length film "How Ohio Pulled It Off" (2008) has been shown in film festivals around the world and is distributed in the USA by the Documentary Channel.
Mariana currently works as a freelance editor in Buenos Aires, Argentina.
Related RSS Feeds