Mark Bircher for Congress
Joined

Location

St. Petersburg, FL
Profile Images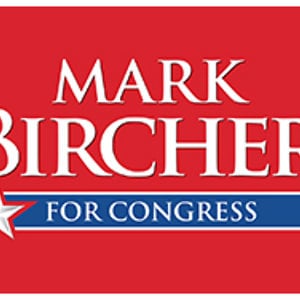 User Bio
BACKGROUND
Mark Bircher was born 1953 in Pensacola, Florida, to Lorraine and William Bircher. William Bircher served in the Navy and fought in the Korean War.
He graduated from the Naval Academy in 1976 and was commissioned a Marine Corps Second Lieutenant. He later graduated from Stetson University College of Law.
MILITARY SERVICE
Mark served on active duty and as a reservist from 1971 until his retirement in 2009 as a Brigadier General. As a Marine Corps aviator he flew the F-4 Phantom, F-15 Eagle as an exchange pilot to the Air Force, A-4 Skyhawk, F/A-18 Hornet, and OV-10 Bronco.
From 1985 through 1987 he served as a member of the Navy Flight Demonstration Squadron, the Blue Angels. He is a graduate of the Navy Fighter Weapons School (TopGun).
Mark's leadership positions include:
Commanding Officer, Marine Observation Squadron 4
Commanding Officer, Marine Fighter-Attack Squadron 142
Deputy Commander, Marine Aircraft Group 42
Deputy Commanding General, First Marine Expeditionary Force, Camp Pendleton, CA
Commanding General, 4th Marine Aircraft Wing, New Orleans, LA
Commanding General, Marine Forces South, Miami, FL.
Mark deployed in support of Operation Iraqi Freedom. His awards include the Navy Distinguished Service Medal and Bronze Star Medal.
PRIVATE SECTOR EXPERIENCE
Mark works as a commercial airline pilot flying the Boeing 777. He is a member of the Florida Bar.
PERSONAL
Mark and his wife Jacqueline have been married since 2001; their son Bill is 10. They live in Seminole, Florida. Mark's hobbies include reading, history, Constitutional history, astronomy, the Tampa Bay Rays, and anything involving his son. He is a member of the Naval Academy Alumni Association and the Blue Angels Association.
POLITICAL PHILOSOPHY
Mark believes the United States should return to its founding principles of limited government, fiscal responsibility, and individual liberty. During the course of his career, Mark learned that results matter and that leadership is more than a title. He intends to take those lessons to Washington. Representing the interests of the people of Florida's 13th Congressional District, he will work to end the irresponsible spending that burdens our children and grandchildren with crushing debt, stifles our economy, and restricts the economic growth that is the key to job creation. He will work to restore the personal liberties of the American people. He believes public service to the nation is a duty of citizenship to the country he loves.
Related RSS Feeds