Market East
Joined

Location

Philadelphia, PA
Profile Images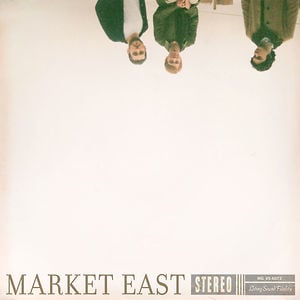 User Bio
"It's an interesting time to be a music fan. There seems to be a rift between the artist and the observer these days. Relatability in music as a whole feels like yesterday's news, and the appreciation for honesty is an archaic concept. C'est la vie I suppose. There are, however moments in which a band is assembled where under any pretense you can close you eyes and feel yourself surrounded by friends, surrounded by love and mutual respect and truly listen, an art unto itself. I am humbled to have met Market East under precisely these conditions and the warmth of their particular brand of truth has resonated with me since the first time I heard Genevieve.
With all the charm of early Kevin Ayres, but maintaining that pure Americana of the Beach Boys and the Cascades, Market East captures the naivety of youth with the heart strong compassion of a long lived man. With their strong influences from you're early Bobby Darin, Ritchie Valens genre, one finds themselves surprised when none of their girls die in a classic car on a long lost highway. However, despite the classic influence, the lyrical direction of their songs is rich and modern, uniquely contemporary.
I would like to introduce you to my friends, Kurt, Max, and Vincent. They are Market East. I hope you find them at a period in your life of great openness to yourself and to the love that can only be captured on a jangly guitar and three part harmony.
-William Randall"
Related RSS Feeds