Profile Images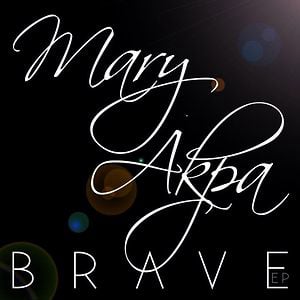 User Bio
Lyrically sophisticated and gifted in soul gripping vocal melodies, Mary Akpa is a songstress with an irresistible goosebump-inducing sound. Born in Nigeria and raised in San Diego, Mary was inspired by her culture's rhythmic and harmonic sounds. Her style is one part soul, one part jazz, a hint of rock, and refreshingly original.

After winning one of the coveted spots in UCLA's prestigious Ethnomusicology program, Mary planted her roots in Los Angeles, California. While in college, she was discovered by Arista/LaFace records and signed a deal as lead singer of an all girl band. Proving to be more than just a vocalist, she penned quite a few songs on the album.
After being encouraged to pursue her own solo career, Mary began performing and touring both domestically and internationally, including several United States Organization (USO) tours, where she performed for U.S. troops and audiences in numerous countries from Kosovo to Iraq. Since her time at UCLA, Mary has recorded two jazz albums, has written with numerous artists and recorded 2 compilation albums, licensed some of her own work for independent films, all while consistently performing and juggling new musical projects.
Mary is currently writing and recording her eagerly awaited debut album. She has barely scratched the surface. Stay tuned!
Related RSS Feeds