Mauro Mancini
Plus
Joined

Location

Rome/Milan
Profile Images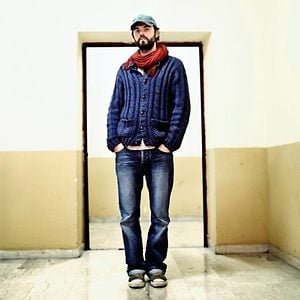 User Bio
Feature films, commercials, music videos and short films director.
info@mauromancini.com
mauromancini.com
instagram.com/mancio78
Mauro Mancini begins his career in 2005 writing and directing the short film "Our Secret" ("Il nostro segreto") winner of several awards including the Audience Award at RIFF 2006 - Rome Independent Film Festival, the Best Film Award at the 9th Festival de Cine de Cartagena - Colombia and selected in more than 30 important international festivals.
Between 2006 and 2013 he realizes seven short films produced by the Telethon Foundation for RAI TV: "The Champion" (aka "Il Campione"), "The Warrior" ( aka "Il guerriero"), "The step of the ant" (aka "Il passo della formica") - winner of the festival on the diversity Tulipani di Seta Nera - "The black cloud (aka "La nuvola nera"), "The world's strongest child" (aka "Il bambino più forte del mondo"), "words within" (aka "Le parole dentro") and "Yellow like the sun" (aka "Giallo come il sole"). In 2009 he writes and directs "Siempre!" and "Vengeance" (aka La Rivincita") two episodes of "Feisbum!" a feature film about the phenomenon of Facebook.
In 2010, with the screenplay "Alto, Fragile" he wins the prestigious national competition Sonar Script Festival.
In 2013 he directs two music videos for the songs "Mi Manchi" and "La prima volta (che sono morto)" by Simone Cristicchi for the 63rd Sanremo Music Festival. In the same year he directs the short film "The Climb" (original title "La scalata") produced by RAI CINEMA for Telethon.
Regista pubblicitario e cinematografico, Mauro Mancini inizia il suo percorso nel 2005 scrivendo e dirigendo il cortometraggio "Il nostro segreto" vincitore di diversi premi tra cui l'Audience Award al R.I.F.F. 2006 - Rome Indipendent Film Festival, il premio come Miglior Film al 9 Festival De Cine De Cartagena - Colombia e selezionato in più di trenta importanti festival internazionali.
Tra il 2006 e il 2013 realizza sette cortometraggi prodotti da Telethon per la Rai: "Il Campione", "Il Guerriero" e "Il passo della formica" (vincitore del festival sulla diversità Tulipani di Seta Nera) "La nuvola nera", "Il Bambino più forte del Mondo", "le parole dentro" e "Giallo come il sole". Nel 2009 "Feisbum!" segna l'anno dell'esordio al Cinema. Per il lungometraggio sul fenomeno di Facebook scrive e dirige due episodi, "Siempre!" e "La Rivincita".
Nel 2010 con la sceneggiatura "Alto, Fragile" vince il prestigioso concorso nazionale Sonar Script Festival.
Nel 2013 dirige due videoclip musicali per i brani "Mi manchi" e "La prima volta (che sono morto)" di Simone Cristicchi che partecipano entrambi al 63° Festival di Sanremo. Sempre nel 2013 realizza il cortometraggio "La scalata" prodotto da RAI CINEMA.
Related RSS Feeds