Metalhead Y Cigarguy
Joined

Location

The Pacific Northwest
Profile Images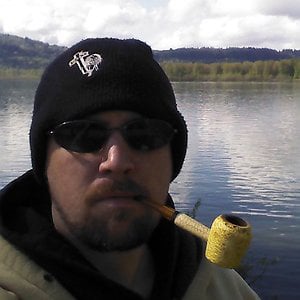 User Bio
I'm Metalhead Y Cigarguy of YouTube fame. LOL That's funny isn't it?
Anyway, I'm a Metalhead who enjoys going to concerts when I can and rocking out to all things Heavy Metal. I also enjoy cigars and tobacco pipes. On this channel I'll be posting cigar reviews, discussions regarding cigars and tobacco pipes and pipe tobacco and any other random things I feel like posting. Thanks for watching and following.
Related RSS Feeds
Metalhead Y Cigarguy does not have any videos yet.
Recent Activity
That cigar is one of the best cigars I've ever smoked. Its an excellent cigar for sure.

I've heard lots of good things about this blend. I'm going to have to give it a go one of these days. Thanks for sharing.

Nice review. I really like this tobacco. FM Cellar is my favorite of the FMs followed by On the Town and then this one though I haven't tried Across the Pond or the regular one.

Great looking pipe Phil. Nicely done sir!

Nice series. I would be great if more people came over here, but obviously that isn't happening. Shame really as I like it over here. Anyway, I enjoyed the series, and I look forward to the re-cap.

Sounds like a nice tobacco. Thanks for sharing.

I hear ya! Everyone is entitled to their own opinions and beliefs, but don't shove it down my throat. I'm up for a civil conversation from time to time, but I don't need it in my face daily.

No, Seattle is about 3-4 hours from me as I'm in southwest Washington. I've been to the Smokey Joe's lounge where they hold their meetings, but just not during one of their meetings. I would like to go to one, one of these days to see what its like.