Gable Marynell
Joined

Location

Atlanta, Georgia
Profile Images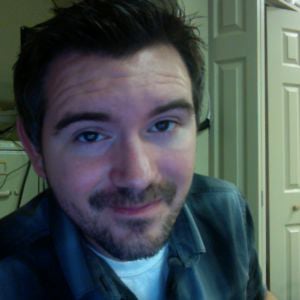 User Bio
"Everybody's making horror films and, to me, not especially well. I don't know if it's (due to) the corporations taking over studios or what it is. But it really calls for some young filmmakers to come in and just do something from their hearts." - Wes Craven.
Well, to start off, I go by Gable. I was born in Atlanta, GA but raised in a small town in the middle of the state. Where I grew up, if you didn't have a full imagination then you would probably expire from pure boredom. So I would watch and study movies. Eventually, I got to a point where I was adapting the stories and creating my own scenes with action figures, friends, even the dog... poor dog. Anyway, so nothing was ever enough, I always wanted more and more involvement. I would design my own super hero costumes, then make them. I would draw up characters for my own stories and do sketches of environments. Keep in mind, I was only 8, so my friends found me a little strange. Thankfully I had a Mother who was also an artist who helped teach me and support my endeavors.
When I got older, my interests shifted towards music. However, it was only because I wanted to write original movie scores. Eventually I changed gears again and went off to art school to pursue a degree in Computer Animation at Ringling College of Art and Design. It was here that I realized that in a 3D world... I can create and control every aspect of the film process on my own to a ridiculous precision. You can only imagine my excitement at this overwhelming epiphany. I feel I'm strongest at the Preproduction side of everything. Storyboarding is maybe the best thing on the planet... it is my ultimate passion in the overall process. It combines everything that I love. I get to use the traditional skills of drawing out what I want the camera to see and control every aspect. I also take it the extra step and add computer animation into complex shots to really sell the shot.
Well that's enough rambling. I'll just end it with this. My goal in life is to learn every aspect of the film making process as best I can and use all my tools to one day create my very own "moving pictures" that evokes that little thing we humans call emotion.
Please Check out my website: gmarynell.wix.com/penumbra
Related RSS Feeds
Recent Activity
Storyboards in the video are drawn by Michael Gable Marynell: https://vimeo.com/michaelgablemarynell