Michael Cohen
Joined

Location

Grand Rapids, MI
Profile Images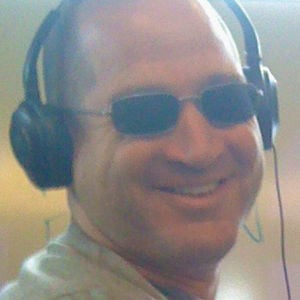 User Bio
Mike Cohen sings and plays harmonium to lead Kirtan in a manner that blends East (Sanskrit mantras that calm minds and opens hearts for the sake of cultivating Divine energy that generates love, freedom and creativity) with West (funk, soul, R&B, jazz and rock musical influences).
His music is an expression of the Dattatreya lineage of Swami Kaleshwar and Shirdi Sai Baba as expressed through the teachings of Philip Lipetz, author and one of Sri Kaleshwar's most senior Western students. Mike currently tours the midwest with Joni Allen (guitar, vocals and percussion), Jim Feist (tablas), Allie Stringer (vocals and percussion) and others. His debut album, Om Dattatreya: Journey to the West was released in August 2009.
Mike's musical roots go back to early childhood when he formed a Beatles 'club' with a friend at age 6. As a high school jazz saxophonist Mike toured Europe, recorded albums, and won the top scholarship for outstanding musicianship at the 1984 Berklee School of Music High School Jazz Festival. He went on to study jazz saxophone at the renowned Eastman School of Music, touring and recording with Eastman's top jazz ensembles.
During and immediately after college, Mike performed across the United States and in the Caribbean on cruise ships, in clubs and on the NACA college circuit, including four years with African American Rhythm and Blues singer Jane Powell, the 1989 NACA Performer of the Year. Along the way he received a 1991 National Endowment of the Arts grant to study saxophone with jazz recording artist and educator Jerry Bergonzi.
In 1994, Mike left the world of music to focus on other commitments. In April 2000, Mike attended his first yoga class where he discovered and immediately fell in love with the practice of Kirtan. He sings and plays harmonium to lead Kirtan events based around his original chants.
Band Interests
Sacred call and response chanting that cultivates Bhakti (Devotion), Shakti (Divine energy) and Brahma Consciousness (Divine Creativity) from the Dattatreya perspective with uniquely Western musical influences such as jazz, soul, funk and rock.
Yoga, meditation, spirituality, leadership, adult development, Dattatreya, Swami Kalehswar, Shirdi Sai Baba.
Related RSS Feeds
Recent Activity
A new video by Sundance film maker Roger Ingraham. Featuring live footage shot in Stafford, CT in the spring of 2011. Shiva Om is an experience of the energy of Shiva, the Lord of Destruction. Shiva enters our lives to slice through attachments that…