Profile Images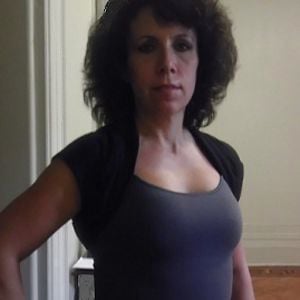 User Bio
Started life as a visual artist (sculpture, drawing, etching, stained glass, silversmithing...). . Left school in the midst of challenging times (my alma-dropout-mater was NYC HS of Art and Design). Went on a spiritual quest while in my teens and put art aside for a long while...

Decided to go to college years later (still no diploma or even GED)... Went straight from dropout to doctorate in just over a decade. Studied issues of human rights, violence, genocide and terrorism (don't ask how I became interested in those topics... I guess personal hardships make one more sensitive to the struggles of others).
Did my dissertation research on understanding terrorism from a systems sheory perspective (looking at all of the factors that create extremism and suppress moderation). Travelled throughout the Middle East, doing interviews, filming (for archival purposes only).
After finishing my PhD, worked for a year doing social science research for the US Gov't in Iraq. Then moved back to NYC from DC, when the gov't basically ground to a halt in '10/11. Started working as a counselor (my MA) while figuring out how to continue my passion for research. Decided to do a documentary on the Arab Spring - specifically the future of the pro-democracy movement in Egypt (where I had last been in '08.
Currently working on this project - due to begin filming in Egypt Summer 2013.
Related RSS Feeds