Monikardila
Joined

Location

Barcelona, Spain.
Profile Images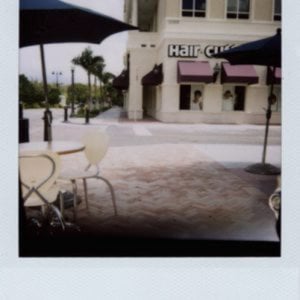 User Bio
I studied Humanities and Electronic Art and Digital Design in Barcelona, I was lucky enough to interspersed my education with a formation of a Graphic Designer mother and a Painter and Photographer father.
By now everything starts as a small project, covering all my work in general. Here on this site you can see: Video, Illustration, Photograph and Handmade, with many surprises and secrets inside. Basically, I tried to put in each work cuts and details that are special to me; in that way every single one is a collection of carefully chosen details.
I love going to flea markets for antiques, books, magazines and junk …
I try to find a link between digital media and traditional artistic disciplines, in two ways, conceptually and technically. What is important to me is primarily a manual approach to art production, make use of video and different animation techniques as a way to view my subjectivity and be able to show it well.
I consider that is not important foothold in a technique or a particular area, but use all the tools that are within my reach, both digital and analog tools. Always in function of the idea, under a metaphorical language and intimate.
EDUCATION
2006-2009, Escola Superior de Disseny ESDi, Electronic Art and Digital Design, Barcelona, Spain
2004-2006 Universidad Pompeu Fabra, First Cycle, Barcelona, Spain
SOLO EXHIBITIONS
2011 Untitled,Collage and ilustration, Centre d'Art Juneda, Lleida
GROUP EXHIBITIONS
2012 Untitled, Barcelona Showcase Casa Batlló, Barcelona.
2011 Handmade Journals, El Festivalet at FAD, Barcelona.
2011 Handmade Journals, IV Artist's book fair, Sant Jordi, Barcelona.
2010 Video creation "we'll be, id, Adapted and LowRes HighRes project", Fabrica de Sueños, Barcelona.
2008 Video creation "id"school project at LOOP FAIR 2008, Barcelona
2008 Video creation "Adaptados" Red Bull Music Academy, Barcelona, en Fabra I Coats
PUBLICATIONS
2011 Selected works, Carpaccio Magazine #32
2011 "My Boy" Mixed media Collage, Art We Love This Week, Saatchi Online.
Related RSS Feeds