Elektra Monsterz
Joined

Location

St.Petersburg
Profile Images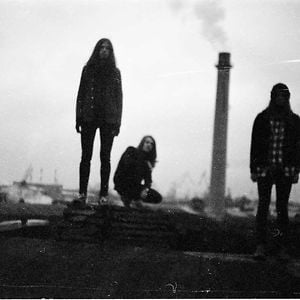 User Bio
Lots of the rock bands of 60-70s promoted drugs, this was normal .. we listened to this music in elementary school. is formed in us an idea of fate, it was the foundation rock. looking at the guys in the MC5, we all began to smoke cigarettes and drink alcohol, we had quite a bit of beer to feel drunk, it was a time of experiments ... it lasted a while until we started noticing that we are delaying .. when we came to a rehearsal, we almost did not play music, and just lay on the floor, playing video games and drinking beer.
I remember one day Sasha was poisoned somehow cocktail of antibiotics and gin. No, I do not think that he took pills to get a buzz, just that it was too cold vtremya could end November ... then everything went hoarse .. So he ended up in hospital .. We then fit all the terrified .. Fortunately, he was discharged a few days. But it made us think about where we roll,. It was a very depressing time in our lives and we do not know how to live with it on. This case seemed to have opened our eyes and we realized that everything that we felt cool and glue, just a fiction, an artificial mask of joy, which is hidden behind the ugly face of death. Maybe it sounds silly now, but believe me, just not for fourteen adolescent.
... So over the winter, and we revived a bit .. (Well, you know, in the winter we can be very sadly, this is St. Petersburg.)

We are looking for something new, something that would help us to switch. we decided to start skateboarding. when we first heard about the American hardcore punk and is important for us to this day movement Straight Edge.
All of this is to some extent influenced our sound. But one thing I can say with absolute certainty - drugs are not exactly where we are normal guys, and I'm even afraid to think what would have happened if we had just smoked marijuana .. not to mention all sorts of synthetic pills.
Related RSS Feeds