NABITO ARCHITECTS AND PARTNERS
Joined

Location

barcelona
Profile Images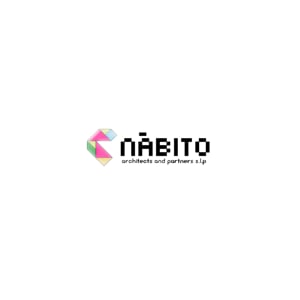 User Bio
NABITO Born in Barcelona from the will and courage of the architects Alessandra Faticanti and Roberto Ferlito in 2007. Nabito won the important European award
"Nouveaux albums des jeunes architectes Paris 2007", given by the ministry of culture. They won several competitions in Europe and have open new offices in Rome, Italy.
In 2009 NABITO won the Award "Cavalierato giovanile della provincia di
Roma" for Art and Architecture and it is featured in the book "Annual of Best Creative Talents, Young Blood" award given by the Ministry of culture, Rome.
In 2010 Nabito was selected on the TNT festival for the Young Talent award by the Ministry of Youth, Rome.
Nabito's design strategy focuses on answering the questions of sustainability, architecture, urbanism and territorial strategies in its projects. It is an active studio in the research field.
The objective of the design approach is to conceive a product that is culturally valid and complete at every level: from design at the urban and territorial scale, to restorations, installations, temporary architecture, various inhabitable typologies, parks and gardens, public buildings, and residential complexes of masterplans at various scales. They investigate the relation between social and intimate space, private and public systems with an inclusive behaviour.
Recently Nabito won the Total Housing Competition and showed its work at the Store Front Art and Architecture Gallery in New York.
Currently Nabito is also involved in research: the interest is directed to the contemporary dynamics of sustainable transformation of the territory and to the large scale planning, in collaboration with the university Fundacio UPC Barcelona (with the project Maresme, Barcelona 2.0) and with the University of Trento on a research project about the development of the city between Trento and Bolzano (slow city).
From 2010 the office has been included in the group of experts chosen by the region Catalunya (Generalitat), in order to redefine the new model of regional social services.