Naduah Rugely
Joined

Location

California
Profile Images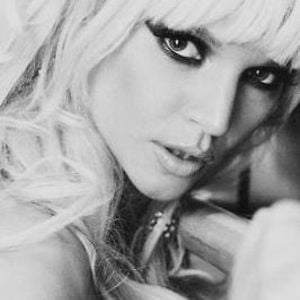 User Bio
The Chameleon & The Puma
Naduah Bisellach-Rugely is a native of the exotic little beach town in the South of México named Cancún, and proudly represents her French, Irish, Spanish, and Native American (Aztec and Kikapoo) heritage. Her informative years were passed in boarding schools in the center of México, but she has since lived and worked all throughout North and Central America, until very recently settling in the lovely south of California.
At the age of three she began studying jazz and traditional Latin dances, performing at theatres during her early teens, and volunteering in her free time to instruct children in the theatrical arts. It was after one such performance that she was discovered by a runway coordinator and made her début as the star of a runway show for Chopard and the renowned Mexican designer David Salomon at the grand opening of 'Luxury Avenue' in Cancún. She has since dedicated herself to modelling, gracing the covers of several top publications throughout her native Mexico and now her adoptive home of California.
From her intricate background, schooling, and frequent travels, Naduah has developed a deep interest and respect for many cultures, which she proudly incorporates into her modelling. Being not only responsible for her enchanting accent and exotic style, the combined histories, art, philosophies, and diverse cultures and fashions of her European and Latin American heritage, along with her love for those of the East, have all had a profound impact on her life and personal philosophy.
Known among colleagues as the Chameleon, in reference, of course, to the extraordinary ease with which she transforms herself in her work, she is also called Puma, a nickname given her because of her strong features and native totem.
Naduah quickly came to be regarded as one of the most talented and ambitious models in México, working for L'Oréal, Schwarzkopf, Pineda Covalin, Dior, Joico, Harley Davidson, Farouk, and Christian Audigier. She was also frequently requested for Fashion TV and filmed several national commercials. Her runway walk was so admired that she was invited to be guest instructor at Cancún's most prestigious modelling school, which she was pleased to accept.
Though she dearly loves her native Latin America, she has made a new home in the U.S., and has recently begun to pursue an interest in acting. She says "The world is filled with stories that should be told, and there are so many voices which have not been heard. I want to be an instrument through which the music of others is played."
Her personal message is one of standing tall in a world of challenge and adversity, of carving her signature on the planet, and of the importance of nourishing the hopes and beauty which buds in the hearts of people of all ages and origins.
Her other studies include art, music, literature, equestrianism, acting, and the martial arts.
Related RSS Feeds