N.A.M.B.
Joined

Location

Turin
Profile Images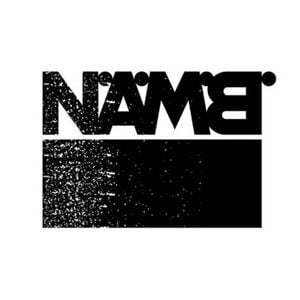 User Bio
N.A.M.B.
Davide Tomat
vocals/guitar/synth/farfisa/programming/
toys/carillon/drums
Gabriele Ottino
backing vocals/guitar/synth/farfisa/toys/
programming/bass/drums
Silvio Franco
bass/double bass/guitar/synth/piano/
programming
Davide Compagnoni
drums/programming/loop station
N.A.M.B. is a band from Turin, Italy.
The band was formed in 2004 and soon became popular on the live circuit in Italy, where they have shared stages with international touring bands such as Fantomas, Blond Redhead, Michael Franti, Spoon, Chikinki and Afterhours.
Their self-produced debut album, 'Omonimo',mixed by Madaski from Africa Unite, was released in 2005 on the Mescal label (distributed by Sony). The album was mostly sung in Italian with some songs in English, including a cover of Soundgarden's 'Black Hole Sun'. The video for the song was aired on MTV, ALL MUSIC and other popular music programs.
Another video, for the song "Solo un'idea", was nominated for 'best video' at the Italian MEI. The song "Sogni" was used in the soundtrack of the film "Andata+Ritorno" directed by Marco Ponti with Vanessa Incontrada and Libero de Rienzo.
In November 2006, work began on the second album, 'BMAN', an epic, multi-layered, tale of one robot and his quest for musical freedom. The album was mastered in April 2009 by Bunt Stafford Clark (Thom Yorke, Graham Coxon, Elbow, Placebo, Jesus and Mary Chain, Alison Moyet) and will be released in October 2009 on the British label Monotreme Records (65daysofstatic, Barzin). Accompanying the album will be a 100-page booklet of original drawings by Maq4ka , illustrating the story of BMAN.
BMAN is the ultimate sonic adventure, with a psychedelic flair worthy of The Flaming Lips, the dynamics and industrial elements of Nine Inch Nails, big stadium-friendly songs and a heart of pure pop. In addition to the multi-layered instrumental and effects tracks, some mixed in "bmono" the album also has some fantastic vocal performances.
Live, N.A.M.B. is a thrilling, high-energy experience - guaranteed to get everyone up on their feet and to leave a smile on their faces.
Davide Tomat and Gabriele Ottino also run Superbudda Studio in Turin, where they produced both N.A.M.B. albums and also produced albums by Medusa, Drink To Me and Niagara. They have also done remixes for several other artists like Morgan and 99 Posse. In 2006, their remix of the song "Can You Hear Me" by Cristina Scabbia from Lacuna Coil was featured on an album for the humanitarian project "REZOPHONIC".
Stay Tuned….
namb.it
bman@namb.it
myspace.com/nambzone
planetjuice.blogspot.com
Related RSS Feeds