Бъдеще сега
Joined

Location

Bulgaria
Profile Images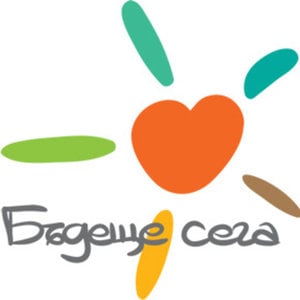 User Bio
Бъдеще сега обединява екип от професионалисти изобретатели на иновации в сферата на неформалното образование. Повече на: gudevica.org/
NC Future now has successful long term experience in the field of non-formal education. Till now organization has worked on several projects funded from ESF on Human Resource Development Programme, EEA Grant and CEE Trust. Projects were in the fields of ecological non-formal education, civic education, motivation and personal development of children and youth. In the Youth in Action Programme we participate in over 10 projects as partner organization and we operate as sending, hosting and coordinating organization for EVS. On regional level as leading organization we have implemented many projects related to ecology, social inclusion, youth initiatives. From 2009 NC Future now is Independent operator for International Award for Young People in Bulgaria – international program for personal development working in over 130 countries with more than 845 000 young people annually.
NC Future now is member of networks CEEweb for Biodiversity, Rückenwind - Support of young people with fewer opportunities and Network for sustainable exchange Alive places.
Our mission is to develop community of people who create with smile.
Through dedicated work with children and youth we help to reach positive change, we want to see in the world! To achieve this goal NC Future now organizes summer and winter camps, adventure trips, workshops and festivals in which children and young people accumulate a lot of useful experience while having fun.
Our dream is to make the world more colorful, more sunny, closer, more harmonious and good.
NC Future now unites team of young professionals and enthusiastic people. We are interested in extensive development of programs for non-formal and extra-curricular trainings and education of children and youth in the following areas: personal development, respect for nature and civic education with care for the community.
In 2009 we created an "Ideas workshop" – one unique youth initiative for project development, social inclusion and "explosion" of creative energy!
We work with dozens of experts in education, environment and youth activity. In our actions and projects we involve hundreds of volunteers. In training programs for instructors to work in NC Future now programs we have trained over 40 instructors. In NC Future now we have 55 Members.
NC Future now organizes TEDxYouthSofia for 2010, for which organization received the award for best civic initiative of the Cultural Centers in Bulgaria for 2010.
Related RSS Feeds