nelida mendoza
Joined

Location

Paraguay / Italy
Profile Images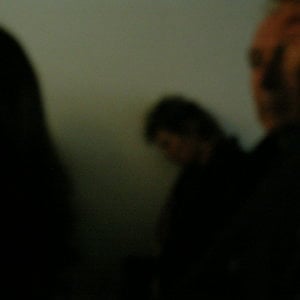 User Bio
"According to recent studies of sociology, art can be considered a "technology of memory", a ground where conflicts between past and present are resolved, in the tangle of references to our personal recollections, to the heap of the thousands of images which we jealously keep in mind.
In the relationship between art and memory also a claim for our social identity is to be found, which is granted of a justification and a confirmation of its own in its reproposing costumes, traditions and attitudes of a community or of a people. An artist is then bound to consider the memory path as a process, which activates the reconstruction of our self and our personality, or simply, which resolves the dualism between what we were and what we are, or moreover, which leads us to find the answers to unresolved problems, doubts, dumb anguishes"…
"In her work, Nelida Mendoza constantly refers to the South American culture, through a large use of local symbols, shapes and materials; they can be regarded as a constant factor in conveying values and ideas, according to her need of "avenging" her origins and, above all, showing a different view of the world, in which nature and its elements still prevail on a western centred liberalist idea of economy. As a sculptress – "If you want to be a sculptress you have to go to Italy, to Carrara..." she was told - Nelida has been able to catch the impulses of the 20th century avant-gardes, in terms of conceptual priority of the project and freedom in the use of materials – in her case stone, iron, paper, wax, tissues. From the experimentations of the neo avant-garde movements she learnt the use of raw materials, like air and water. Her sculptures, like a jigsaw, can be assembled and disassembled; through their mobility they become part of the space and gain a temporal dimension"…
"On the painted surfaces, Nelida leaves the sign of a detail and fixes a particular which comes out after a closer look at the photographs of the memory; elements of everyday life emerge as sources of reflection upon the real sense of life and a possible occasion to find our way.
Yet, there will be always shadows and ruined walls…" "El Delantal" – Emilia Valenza – 2004
Nelida Mendoza was born on 1956 in Latin America ad Asuncion Paraguay. She got the Diploma of Art at Buenos Aires's Fine Art Accademy, in Argentine ; and later on at Carrara , Italy . She's doctor in art sciences multimedia performance . At present she 's Ordinary Professor of VIDEOSCULPTURE (B) , MULTIMEDIA INSTALLATION (B), at the Fine Art Accademy of Palermo -Sicily ,Italy.
Coordinator of the Master in Digital Animation , Art and Industry, in partnership with Animation Department of UPV Valencia Spain , Fine Art Accademy of Palermo Italy
She lives and work between Sicily, Italy ;and Latin America (Buenos Aires-Asuncion).Her accomplishments include solo and group exhibits, in Italy, Belgium,New York, Paris, where articles featuring her artwork have been published in magazines and specialized catalogs, Nelida's art work is held in private and public collections, notably pieces of her work are on display as part of permanent collections.
nellymendoza.com
youtube: nelidamendoza
Related RSS Feeds