Profile Images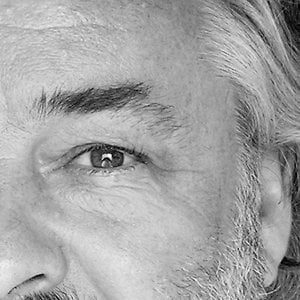 User Bio
Fairman (aka Nigel Ordish) is a co-partner and founder of Shared Practice, an interdisciplinary consultancy working on research and creative development projects across the arts and science.
Since the end of the last century he has written and composed for a great variety of media productions (including television, radio and theatre), although now his work particularly focuses on contemporary classical music for sound and visual productions.
Since graduating from the Royal College of Art, he has combined a professional career in design, composition and the arts across practice and education in Europe, with an insane understanding of applied creative technologies. This experience enables him to initiate and collaborate across a range of mixed media projects, recently to produce conceptual video shorts (eg Centre Point on this site).
Fairman believes he produces accessible music that is often bright, rhythmic, and even fun, owing as much to minimalism as romanticism, but with a contemporary brio that is warm and engaging. However, others have said:
"Drop out industrial designer tootles nicely on keyboards" (Honey magazine)
"Nigel Ordish is the epitome of super cool" (Time Out)
"Perfect sense and perfect entertainment. I laughed until I cried." (Sounds)
"...so sharp and funny it hurts." (New Musical Express)
"Nigel Ordish, keyboard player and master of musical pastiche, nods approvingly." (New Musical Express)
If you are a not-for-profit organisation or a mega record company and are interested to know more, get in touch.
Related RSS Feeds