NYC AGAPE
Joined

Location

New York, New York
Profile Images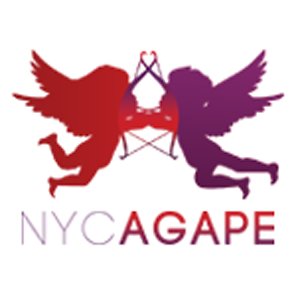 User Bio
NYC Agape is a collaborative, fitness-competition based, daily deals mobile platform for iOS. At NYC Agape, we leverage our users various personal relationships (familial ties, friendships, significant-others, etc) to cultivate a community that promotes physical fitness through cooperation, accountability, motivation and communication.
We understand that leading a healthy, active lifestyle can be an arduous and tedious endeavor. Thus, we have developed a mobile platform for our users to couple with their family-members/friends/significant-others, measure and log their combined physical activity and compete against other couplets for exclusive rewards using their mobile phones or wearable devices (i.e Nike Fuelband, JawBone Up, Fitbit Up, etc).
The winners of our "Agape Challenges" will be rewarded for their commitment to physical fitness and to their counterpart with cool, unique rewards such as a posh dinner with your favorite celebrity, rare sports/pop culture memorabilia or premium tickets to your local sports franchise.
By virtue of our platform, we hope to shift the current dogma of how to lead an active lifestyle and attain good physical fitness and well-being. It will no longer be sufficient to be accountable to just oneself. We MUST learn to be accountable to, and more importantly, LOVE each other.
So, come check us out at nycagape.com... where Love & Fitness meet.
Spread love, its the Agape way!
Related RSS Feeds