Olivier BONY
Joined

Location

Brussels, Belgium
Profile Images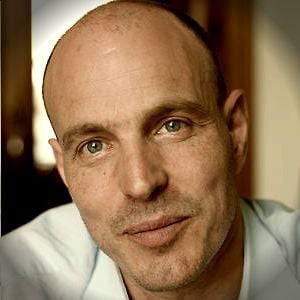 User Bio
( ENGLISH VERSION FOLLOWS )
Je m'appelle Olivier mais tout le monde m'appelle Bony
Je suis acteur.
Né à Liege en 1969.
Je vis actuellement à Bruxelles.
Je cherche du travail : cinéma, théâtre, projets.
Je voudrais vraiment être invités aux auditions et castings.
N'importe où. Je me débrouillerai. Même pour une demi-heure.
Je parle couramment français, anglais, italien. J'ai de bonnes bases en espagnol.
Je me débrouille en flamand et en wolof (Sénégal).
J'adore travailler sur des accents et - avec un bon entraîneur et un peu de pratique
je peux jouer naturellement en n'importe quelle langue.
Sauf les accents Irlandais et "Marseillais". Trop dur, ça j'essaie même pas.
J'ai 15 ans d'expérience. Roulé ma bosse. Morflé.
Pas encore papa ni tué mon homme. Mais l'un des deux est en passe de se produire.
J'ai un caractère disons « bien trempé », beaucoup d'énergie et je pense que je peux être
vraiment bon si je suis bien dirigé. Je m'appuie pour dire ça sur les conseils et les avis des gens
que j'ai rencontrés et avec lesquels j'ai eu le bonheur de travailler à Bruxelles, Londres, New York et Chicago.
Clive Mendus / THEATRE DE Complicité. Philippe Gaulier (Londres). Fiona SHAW (Bruxelles).
Sheldon PATINKIN, Tina LANDAU et Jeff PERRY STEPPENWOLF (CHICAGO).
Vous êtes réalisateur, producteur, metteur en scène, casting director, acteur ?
J'aimerais vous rencontrer.
Vous avez une demi-heure à me consacrer?
Mon CV complet est ici : cinergie.be/personne/bony_olivier
Theatre:
TRAINSPOTTING
THIS LIME TREE BOWER
BENT
THIS IS A TRUE STORY/DIT IS ECHT GEBEURD.
GLENGARRY GLENROSS
VOIX SECRETES/SECRET VOICES
CENDRES DE CAILLOUX
Movies ( Long Features )
2012 LA CONFRERIE DES LARMES
2012 POST PARTUM
2012 TOT ALTIJD
2012 TORPEDO
2012 RUNDSKOP/BULLHEAD
2011 Vermist (TELEVISION - VTM)
2011 DE FORCE
2011 VALPARAISO
2010 INJURY TIME - Short but so what ? Grace. And Schoenarts.
2008 MR NOBODY
2003 CARLO ( Michael Roskam aka Bullhead )
1999 LA FIDELITE
1999 LUMUMBA
Hi !
I'm an actor.
Born in Liege in 1969, currently living in Brussels, Belgium.
I'm looking for work: theater, projects.
I'd really like to be invited to auditions and castings.
Anywhere. I'll manage. Even for half an hour.
Speak fluent French, English, Italian and Spanish. Basics of Flemish and Wolof ( Senegal ). I'm good at accents and - with a good coach and a bit of training - I can "sound" from any of those countries, except Ireland and "Marseille". Too tough.
I have 15 years of experience. Rolled my bones. Life's sometimes been a bitch.
Not yet killed my man or had a baby. But at least one of the two is going to happen for sure.
I have character lets say a temper, a lot of energy and I think I'm a good actor.
To say that I rely on the people I've met and worked with in Brussels, London, NY, and Chicago.
Clive Mendus / THEATRE OF COMPLICITE. Philippe GAULIER's ( London ). Fiona SHAW ( Brussels ). Sheldon PATINKIN, Tina LANDAU and Jeff PERRY at STEPPENWOLF ( CHICAGO ).
You are a director, stage director, producer, casting director, actor ?
I'd like to meet you. You have half an hour to spare ?
MY resume is here: cinergie.be/personne/bony_olivier
Theatre:
TRAINSPOTTING
THIS LIME TREE BOWER
BENT
THIS IS A TRUE STORY/DIT IS ECHT GEBEURD.
GLENGARRY GLENROSS
VOIX SECRETES/SECRET VOICES
CENDRES DE CAILLOUX
Movies ( Long Features )
2012 LA CONFRERIE DES LARMES
2012 POST PARTUM
2012 TOT ALTIJD
2012 TORPEDO
2012 RUNDSKOP/BULLHEAD
2011 Vermist (VTM)
2011 DE FORCE
2011 VALPARAISO
2010 INJURY TIME - Short but so what ? Grace. And Schoenarts.
2008 MR NOBODY
2003 CARLO ( Michael Roskam aka Bullhead )
1999 LA FIDELITE
1999 LUMUMBA
Related RSS Feeds