OneRiver Media
PRO
Joined

Location

Walnut Creek, California, USA
Profile Images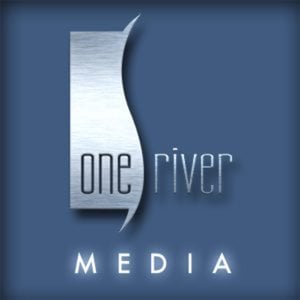 User Bio
Join the OneRiver Media Facebook page!
facebook.com/onerivermedia
Follow OneRiver Media on Twitter:
twitter.com/onerivermedia
Catch our blog posts on industry tips, tricks, and reviews:
onerivermedia.com/blog
Marco Solorio has been in the media production business since 1991 including the ownership of OneRiver Media. He's a published writer from the likes of DV Magazine, Videography Magazine to countless online website reviews and articles. He's also appeared on tutorial DVDs instructing in the advanced practices of After Effects techniques. He's also a long-time forum host at CreativeCow.net. He's presented at NAB (National Association of Broadcasters), user group events and at educational facilities. Marco is also recognized for his creation of the OneRiver Media Codec Resource Site, which compares the use of professional codecs in the production environment. This work has been used throughout many extensions of use by others, including Stanford University, HD symposiums, articles, white papers and technical presentations. Some of Marco's published work has been translated into many languages, including German, French, Japanese, Spanish, Italian and many more. Throughout all of this, Marco has consulted for many high-level companies, including Apple and Pixar.
With a client list well over 100 long, Marco has serviced clients from all points of the globe, including Australia, China, Japan, Canada, Scotland, England, Finland, Sweden and throughout the United States.
In conjunction with OneRiver Media, Marco also owns Cinesoft, a software company he founded in 2006. Cinesoft's flagship software product, "Media Batch" was originally proprietary server software that Marco developed for his own studio, but because of its huge success, it was further developed and marketed for public release. Media Batch has created a huge impact in the way media production facilities share, manage, review and approve their media content with their clients and production team members.
Related RSS Feeds