Profile Images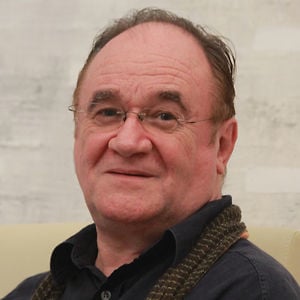 User Bio
Premananda is a Spiritual Teacher from England. Since 1998 he offers Satsang worldwide, wherever he is invited. Throughout the year he conducts regularly retreats in several countries, such as India, Ukraine and Germany.
He offers online Satsang translated in different languages through SatsangTV to make himself available for people all around the world. A big archive collection can be seen on premanandasatsangtv.org
Since 2006 the Satsang and Arts Community Open Sky House openskyhouse.org, grew around him in Germany. There he is actively available for everybody interested in Truth through regular meetings premanandasatsang.org.
He is an author and film director of 3 book projects in English and German with their companion films: Blueprints for Awakening -- Indien Masters; European Masters; Arunachala Shiva.
All films have subtitles in 9 languages.
Further books:
Arunachala Talks; Papaji--Amazing Grace.
Online shop opensky-media.com
Related RSS Feeds
Recent Activity
OpenSkyPressEN

tagged

Authentic Life • Premananda Satsang

with

Premananda

,

Satsang

,

Advaita

,

Nonduality

,

Spiritual

,

Practice

,

Self

,

Enquiry

,

Inquiry

,

Satori

,

Enlightenment

,

Awakening

,

Realisation

,

Liberation

,

Yoga

,

Silence

,

Presence

,

Awareness

and

Oneness

OpenSkyPressEN

tagged

Hiding in Nonduality • Premananda Satsang

with

Premananda

,

Satsang

,

Advaita

,

Nonduality

,

Spiritual

,

Practice

,

Self

,

Enquiry

,

Inquiry

,

Satori

,

Enlightenment

,

Awakening

,

Realisation

,

Liberation

,

Yoga

,

Silence

,

Presence

,

Awareness

and

Oneness